Home Instead.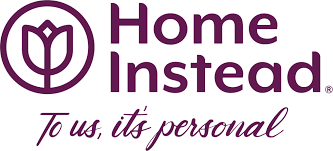 "You have the skills we need!" say local care company boss.
A local care company is urging former employees from the hospitality and retail sectors to bring their valuable skills to the care sector.
Thirty roles to fill.
As the pandemic brings unemployment and an uncertain future for the job market, Home Instead Market Harborough, Corby and Rutland has 30 care roles to fill. As a result they are urging local people to consider a career in care. While there are job losses in sectors such as hospitality and retail, the pandemic has caused a surge in demand for home care as people look to protect their loved ones.
Of the 30 caregiver jobs on offer, ten of them are for live-in caregivers who move into a client's home to provide care.
Care and companionship.
Gail Devereux-Batchelor, Managing Director of Home Instead Market Harborough, Corby and Rutland, says: "The care service that we provide is all about companionship. Matching a client and a caregiver based on interests and personality is what sets us apart. These are tough times for us all, but we want to reassure people that there are still local employers like us recruiting for rewarding and fulfilling roles."
More family time.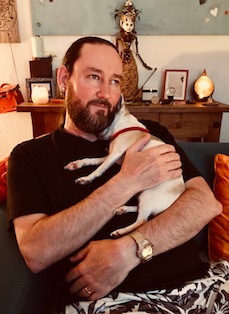 Rob joined the company in October 2017, wanting to switch to a more people-focused role. Rob commented: "Before I joined Home Instead I was a HGV driver doing 15 hour days, which was very lonely work. Home Instead allows me to have flexible working hours to spend more time with my family. I can utilise skills from my past career include time management, admin skills, having initiative and thinking on my feet to provide solutions to any problems a client may have.
"I love being a caregiver; I feel I make a difference to someone's day in many ways that I didn't when I was doing other jobs. Our clients are so interesting to talk to and I am grateful to be given enough time with them to get to know them well. We provide the quality of care I would want for my own family, and I'm proud to be part of this."
Person centred approach.
Home Instead takes a unique, person-centred approach to home care, which benefits both clients and the team. Clients are supported to live as independently as possible, by caregivers that they come to know well and who visit for a minimum of an hour at a time. Caregivers' duties are tailored to the needs of individual clients and range from companionship, meal preparation, light housekeeping, post-discharge care, personal care, shopping and errands.
To find out more about Home Instead Market Harborough, Corby and Rutland and their caregiving vacancies, please call 01858 513 876 or visit www.homeinstead.co.uk/www.homestead.co.uk/care_/servicemarket-harborough-co