Kibworth Theatre Company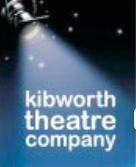 The Way KTC works (mostly)
This month I thought that by way of a change I would write about how KTC works, how we choose plays and bring them to the stage.
I am often envious of those people who are members of bigger am dram groups, those with their own stage and theatre and many more resources than we can ever muster, however I feel that I am too old for them now and for better or worse I am stuck with KTC (and it is stuck with me).
Small committee
KTC is run by a small committee and as we are a registered charity we are actually called trustees. Our main purpose is to ensure that the group remains financially viable and of course to choose and produce our plays. We also have a social secretary who arranges social get togethers, trips to the theatre and meals out etc. Sadly, there has been very little for our social secretary to do over the past twelve months!

Choosing plays is an art form in itself. KTC has a small but loyal group of regular members whocan usually be relied upon to put themselves forward. We also always aim to try and get one or two others in for each show, these may be people who are new to the group or who have performed with us in the past but are also members of other societies. It is a fact that our core group are slightly more mature in years and getting younger people involved is something we are always striving to do. There are a lot of plays that I personally would love to do but we have been unable to cast them. We have to be mindful that the plays we choose will be attractive to our core group of actors and also will find an audience. We are proud to have a number of people who are loyal and will usually come and see us perform but we also want to get new audience members in.
Once the play is chosen there is of course the audition process. Some parts almost cast them- selves but we always try and create competition and everyone is guaranteed a fair crack of the whip, whether they are new to the group or an old hand. Rehearsals take place twice a week over a three-month period at KGSH. Sometimes we are able to use the stage but we also make use of the lounge. Rehearsals are usually a relaxed affair with all the cast members able to make their own suggestions as to how things are done, of course the director always has the last word! Rehearsals usually end up in the pub where we can debate and reflect on how things are going. Sadly, we do not have a dedic- ated costume department or set build team and it is usually all hands to the pump. The cast all get together to set build a couple of weeks before we go on with a stage manager having been recruited who will also usually co-ordinate props. At least we do have a dedicated prompt (please see last month's Chronicle) and we are all grateful to Christine Broad for keeping us on script.
Our number of performances vary, mostly depending on demand. When we did Allo Allo we had packed houses over two weekends, a less well-known play may only have a run of three or four shows. We also, of course, have to fit in with other users of KGSH. Finally, the after-show party where we can let our hair down and yes, start thinking about what's next.
Putting these plays on can be demanding, sometimes it's hard work, but it is always a great deal of fun and very rewarding. Want to see if it's for you? Give me a ring on 07914264965, we are always ready to welcome new members both on stage and off.
Martyn Wyburn: Chair KTC