Bryan Porteous – A Tribute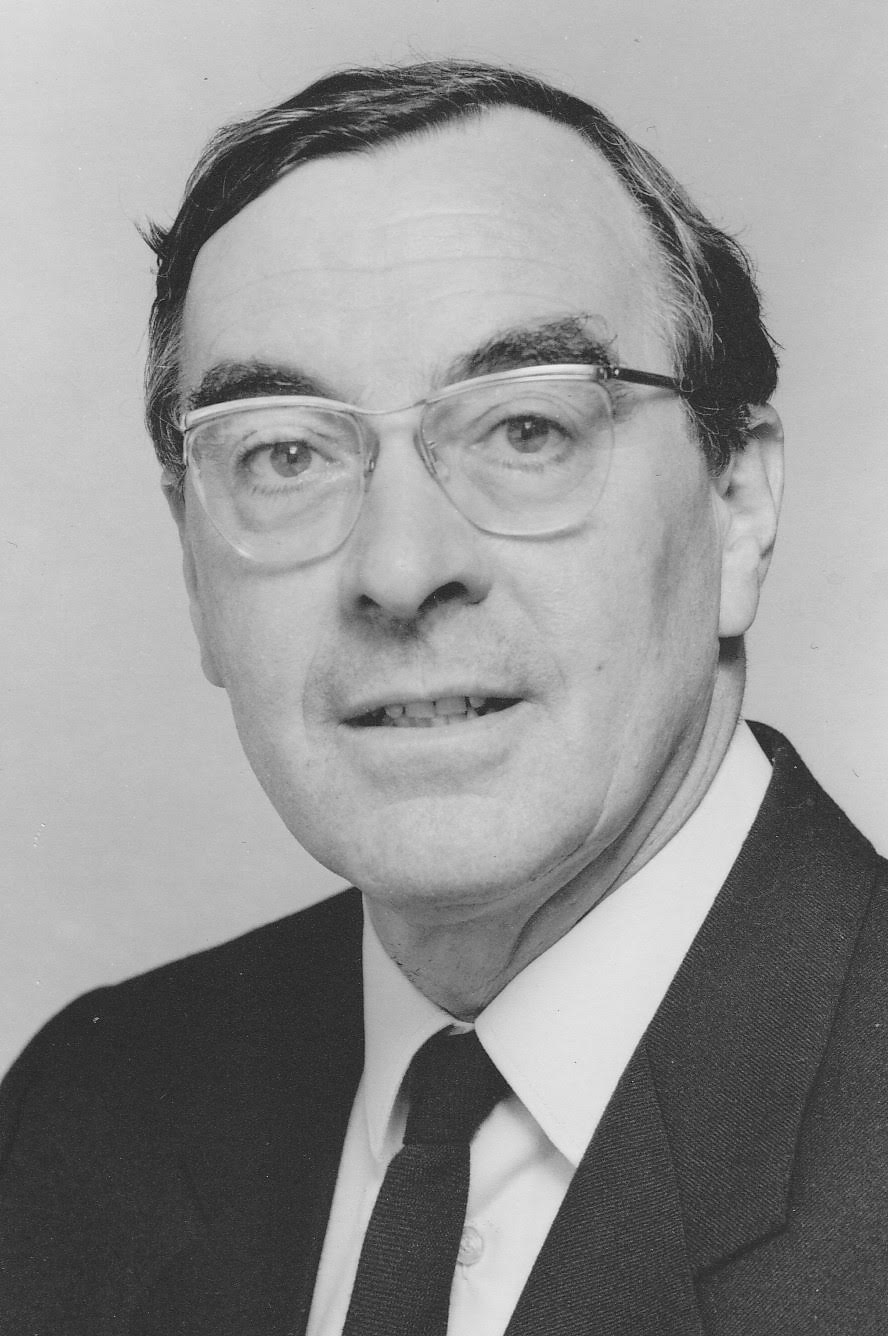 Bryan Porteous
No tribute to Bryan Porteous can cover all the community initiatives which gained from his input. He was a very compassionate man who actively supported a great many clubs and charities.
Bryan Porteous for instance was one of the founder members of the Kibworth & District Chronicle in 1978 and also the first distribution manager. He drafted and was a signatory to the 1983 constitution and remained a committee member for many years. The Chronicle was very dear to his heart and he continued to watch over it, offering advice and support when required, especially ensuring its smooth transition after the sudden death of chairman Richard Darke in 1999.
He excelled at finding new volunteers for the committee and organising social events to celebrate significant Chronicle milestones, notably the 10th anniversary and the splendid 25th anniversary that he ran almost single-handed.
Ahead of his time, in the 1980s Bryan was writing for the Chronicle about the environment. In articles entitled 'Conservation Matters' he touched on paper recycling, reducing the use of pesticides and how to garden organically.
Sustainability matters.
In 2007, he compiled a four-page Chronicle pull-out entitled 'Sustainability Matters', which gave a wealth of information on topics such as shopping, transport, energy and insulation, water use and how to recycle a variety of items such as plastics, textiles, computers and household goods.
Importance of community
Bryan believed in the importance of the community and was a strong supporter of local democracy, having been a parish councillor from 1975 to 1987. In a 1999 letter to the Chronicle, he pointed out that there had been no elections for Kibworth Beauchamp Parish Council for 16 years. As a result of his efforts, at the subsequent May election 16 candidates put themselves forward for the 13 places on the Council and were given the opportunity to write about their expertise and vision for the Parish in the April Chronicle.
Background.
Born in Bath and brought up in Cambridge, he came to Leicester in 1955, to work for British United Shoe Machinery Co. Ltd. after graduating from King's College, Cambridge. He held a number of positions including overseas sales manager before being appointed company secretary.
In 1981, he left the company to become the first administrator of Lamport Hall charged by the trustees with developing it as a centre for education and the arts.
Over the next six years he organised a number of events and activities that established the basis on which the hall has since become renowned.
Bryan came to live in Kibworth upon marriage to Pat in 1968. His administrative and fundraising skills were soon to have an impact on the village. In 1969, he became treasurer of the Village Hall Committee and raised funds by organising Village Carnivals between 1971 and 1974 and again in 1979.
Kibworth Festival.
In 1976, the Rector, Denis Ireland, asked Bryan to organise a Village Festival to celebrate the 50th anniversary of the re-founding of Leicester Diocese, stipulating that the whole village should be involved. With a small committee he organised a 9-day series of exhibitions and events 23-31 October that were held in various locations round the village. The festival was talked about for many years and remembered as an outstanding success.
If all this was not enough, Bryan was also a Primary School Governor 1975-91, a trustee of the School House Trust 1982-86 before it became the Old School Surgery, a founder member of the Kibworth Society and a long-time member of the 'Keep Kibworth Rural' campaign and a member of the village team that won the Radio Leicester Inter-Village Quiz in 1974, 1977, 1978 and 1980. In 1990, he joined the CARE charity, whose headquarters were in Weir Road almost opposite his home, as Director of Fundraising and Public Relations. He later became a consultant, helping small businesses and charities.
In 2005, Bryan was presented with the Richard Darke Award in recognition of his exceptional contribution to the community in so many ways over many years.
Fundraiser for St Wilfrid's Church
In more recent years he organised a series of musical concerts to raise funds for maintenance of the fabric of St Wilfrid's Church and continued to be a regular member of the Chronicle layup team until he felt he could no longer do the job to his own exacting standards. When failing health prevented him from walking round the village, he acquired an electric buggy which enabled him to maintain contact with friends and keep abreast of village affairs.
Ever thoughtful, he spent what turned out to be his last weeks compiling 'Pat's Little Red Book' —a very detailed list of where to find the necessary papers and files to make all the form filling easier after he'd gone —What a man !
Pat, Simon and Suzi thank everyone for their thoughtful and supportive cards and letters –so comforting during this cruel but necessary Lockdown.
David Holmes