Kibworth Band.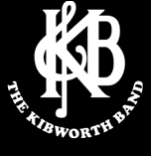 Normally for this month's Chronicle I would be writing about our preparations for the Regional Area Brass Band Contest in Bedworth. Unfortunately like so many other events this has been cancelled and as the band room remains closed and the band silent we must wait until next year.
September Finals.
At the moment the finals are scheduled to take place in September using the qualifiers from the 2020 contest. Our third pace means however , that barring any withdrawal from either of the first two placed bands from our area, we will not receive an invitation to this.
On a brighter note some event organisers remain optimistic.We have received a provisional invitation to play at Melton Mowbray Town Park in July.
In the meantime, we are having the longest break in banding that most people can remember and we suspect in the history of the Band. We must look with optimism for our future and for the health and well-being of our fellow countrymen
Isabel Bingham