The Rotary Round the Clock Challenge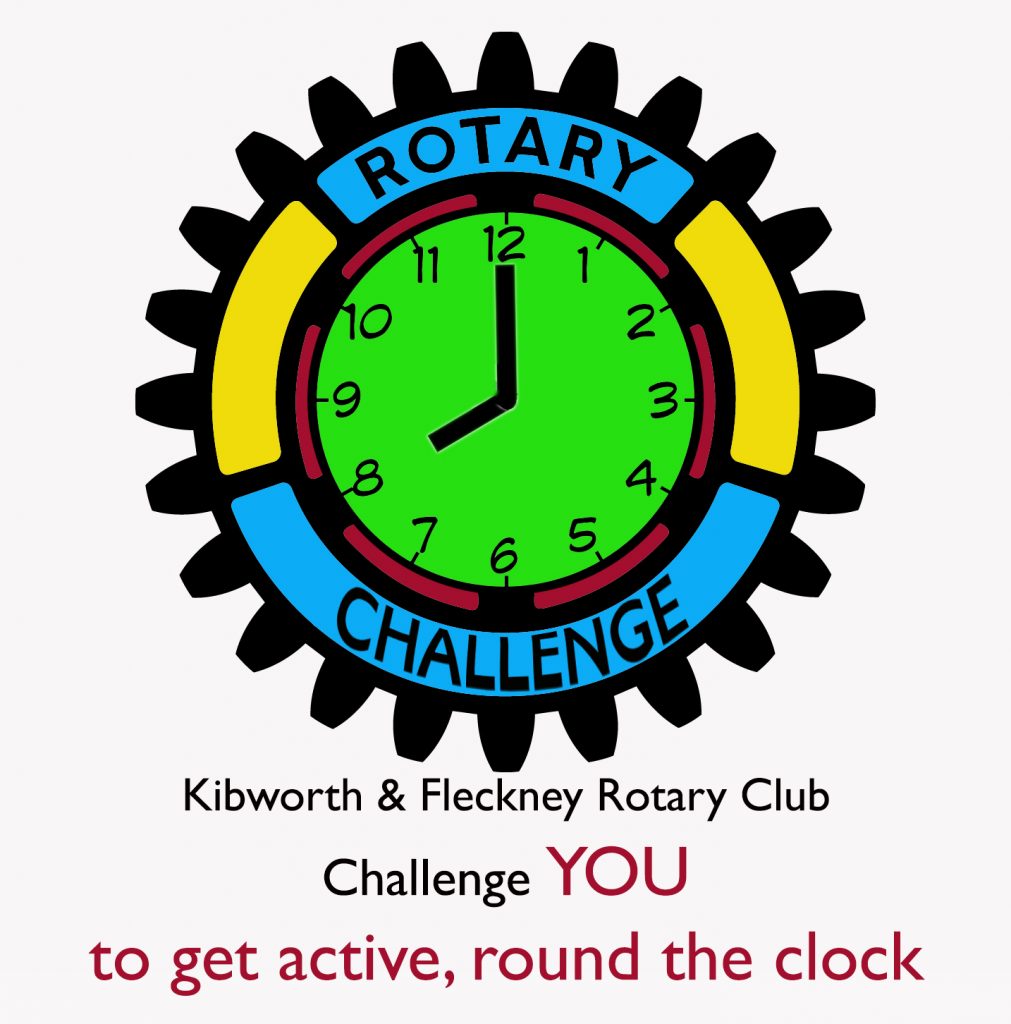 Local charities are desperate for funds during this pandemic.
In spring 2021 the Rotary Club of Kibworth and Fleckney are setting a challenge to anyone in our area to raise funds. Whether it be by running, walking, golfing, cycling, skipping, standing on one leg, knitting, tiddly winks, use your imagination!
Set a target in a time you are comfortable with, but that is a challenge, up to 12 hours. Fill in a sponsor form, which we will email to you when you register your challenge. Choose your local charity (see the list below). Get family and friends to sponsor you. Set a place, date and time when you wish to carry out your challenge, choose someone to verify that you have completed whatever you decided to do. Collect the money and let the Rotary Club know what you have raised and what you did. The total raised can be transferred to our Justgiving page or sent to us in the form of a cheque. We would prefer not to have cash.
The best challenges will appear on our Facebook page or maybe in the Kibworth Chronicle. Photos of your challenge would be great (with your permission to use them).
The Charity list:
Dementia UK (Admiral Nurses for Leicestershire),
LOROS, Local Youth Groups,
The Well, or if undecided just tick
Combined Rotary Charity Fund and the Rotary Club will choose how to distribute the funds between the charities.
One of our longstanding club members, Nick Lacey died in November this year, at just 65. He will be sadly missed but his last days were made more bearable for him and his family by our Hospice, LOROS. We already know that a number of his friends will complete this challenge in aid of LOROS. I hope that supporters of the other local charities will come forward and give up some of their time to raise precious funds for these deserving causes.
To register your challenge, or for further information email grahamapt@btinternet.com with details of who will complete the challenge and what the challenge is. You don't need to provide your address. Teams or groups can apply.
In order to focus everyone's attention we should like the challenge to take place in March/April over 9 days (a week, but including two weekends). Watch out in future editions of the Kibworth Chronicle for dates.
Activity is really good for your mental and physical health, so start training for your challenge now!
Graham Thompson