National Lockdown.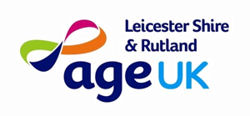 Age UK Leicester Shire & Rutland has, during lockdown, already seen a dramatic rise in calls from older people desperate for help with the basic essentials of life.
The most vulnerable are struggling.
Across the city and two counties, the reality of the weeks ahead without support from friends and family, now unable to travel to offer help and unwilling to risk bringing the virus to loved ones, has hit hard. With just a day to prepare for a return to self-isolation and shielding, the most vulnerable are already struggling to get groceries, medications and to access the support they need.
Cold brings monetary pressure.
The drop in temperatures means that our older people are facing the added pressures on their purses that winter brings alongside the fear of venturing out with a higher risk of falls and greater chances of contracting the virus.
Age UK needs your support now!
This Age UK Leicester Shire and Rutland,continues to offer any support it can, but after 10 months of providing a crisis response to over 41,000 older people and their families, during much of which the closure of its charity shops has triggered a substantial loss of income, we are urgently calling for public support.
Please – if you can – make a donation today. Your generosity will ensure that older people in your neighbourhood receive emergency food parcels, prescription deliveries, befriending calls, bereavement support and help to keep their homes safe and warm. Please let them know they are not forgotten this winter.
You can donate at: www.ageukleics.org.uk by clicking the DONATE button on our home page or by visiting www.virginmoneygiving.com/fund/notforgotten.