Leicestershires Link To The Cunard Pedigree
A few years ago my brother purchased a piece of local history on e-bay that records a time when the famous Cunard family resided here in the county. It was a page from the 'Illustrated Sporting and Dramatic News', dated November 22nd 1884, under the heading 'Hunting Centres – Sir Bache Cunard's Hounds'.
Each scene has a caption and these identify where the buildings shown are located.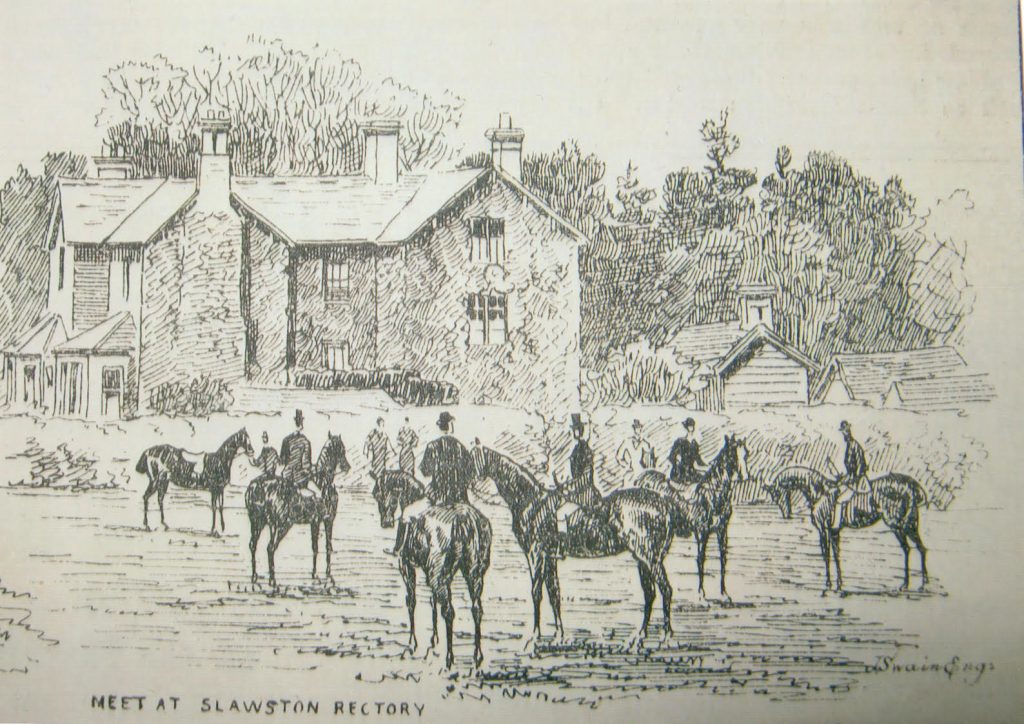 Left to right: Kennels – Front View,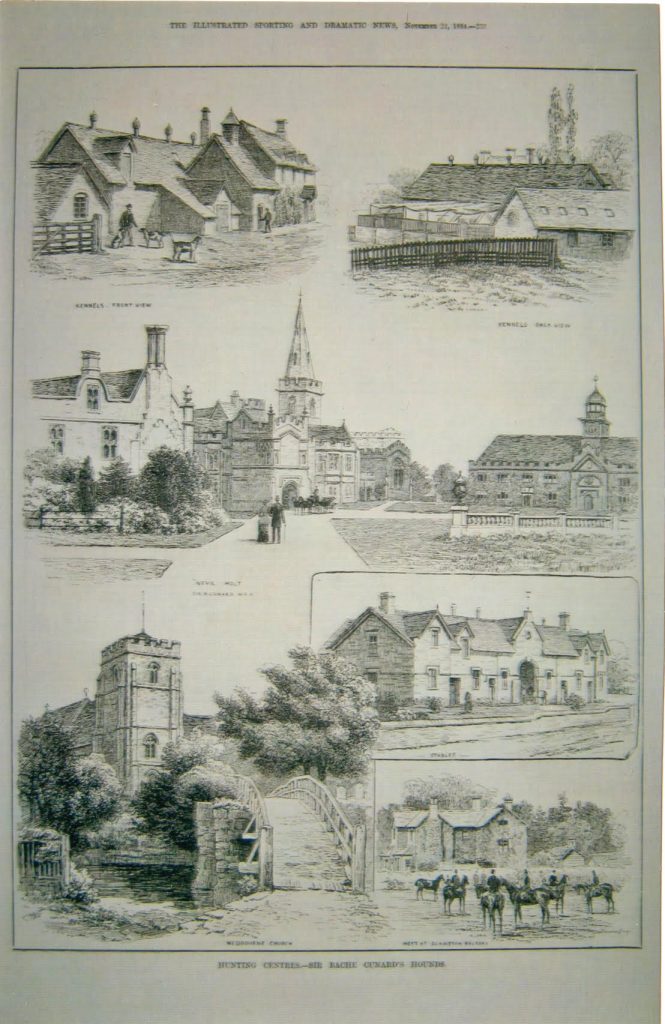 The Cunard dynasty began with Sir Samuel Cunard (1787 – 1865) the Canadian Shipping Magnate who moved to England from Nova Scotia in 1838 and founded the Cunard Line. He was created 1st Baronet Cunard of Halifax, Nova Scotia in 1859. His son, Sir Edward Cunard became the 2nd baronet in 1865 and his son Sir Bache Edward Cunard, inherited the 3rd Baronetcy in 1869. Sir Bache, named after his maternal grandfather, Bache McEvens, was born in 1851. He became a Justice of the Peace for Leicestershire. He also held the office of Deputy Lord Lieutenant of the county. Sir Bache married Maud Alice Burke (1872 – 1948) in 1895 and she was better known in social circles as Lady 'Emerald' Cunard. Emerald was born in San Francisco and died in London. She was supporter of Wallis Simpson during the abdication crisis of King Edward VIII in 1936. Sir Bache and Lady Emerald had one daughter, Nancy, who was born in 1896. She became an artist, writer, publisher and society hostess and married in 1916, only to have the marriage annulled in 1925. Nancy died without issue in Paris in 1965. During this time, Sir Bache and his family resided at Nevill Holt Hall, near Medbourne and he became Master of the Foxhounds. He died in 1925 and is buried in St. john the Baptist Churchyard, Stibbington near Peterborough, Cambridgeshire
In 1919 Nevill Holt Hall was sold and became a preparatory school linked with Uppingham School until 1998. The current owner bought the hall as a private residence in 2000 and spent the last few years on its restoration. Today, the hall has become known for both its opera festivals and its collection of modern British art and sculpture. In 2018 Nevill Holt opera opened its new theatre which is housed in the former stable block.
I am pleased to be able to record these local Victorian scenes of Leicestershire here in the Chronicle, that recalls a colourful era now lost in the mists of time.
Glyn Hatfield