Kibworth and Smeeton WI.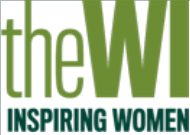 As this year draws to a close, we are all about to celebrate our Christmas a little differently, within the restrictions still in place as the pandemic continues. In common with many organisations around the country, our WI is unable to hold our much-loved Christmas party.
Goodie Bags.
Earlier in the autumn, when we had the 'rule of six', members of the committee met in small groups and came up with a plan to surprise our members with a 'goodie bag'.
Having plenty of time on our hands, we set about creating handmade Christmas cards and decorating gift bags to make them look festive. Others made little hanging decorations from felt in the form of miniature Christmas trees, which were embroidered and embellished, to add to two sparkly tree baubles. Treats included a pretty little bag containing chocolates, a miniature iced Christmas cake and a Secret Santa gift from the committee. For fun – and to exercise their little grey cells(!) – a light-hearted bumper Christmas quiz and a word search completed the bags, which were to be delivered on the date when we should have been enjoying our party.
Good Wishes.
However we spend our Christmas this year, we will hope for a better and brighter 2021 and we at the WI extend our good wishes to the Chronicle team and all of its readers.
Pat Sharman