Gumley Remembers
Remembrance Sunday and Remembrance Day 2020 were marked in a different way this year. This was due to the nationwide Covid virus restrictions in place.
Tributes to those who lost their life during armed conflicts still went ahead but on a smaller scale than usual. Additionally, services were held to pay respects in memory of those who fought for their country. All were made Covid secure by minimising attendance and ensuring strict Social Distancing measures were in place.
The majority of Regional Councils encouraged people to observe the traditional two minute silence from home.
It was a very misty day on Sunday 8 November in Gumley, which added to the poignancy of the occasion. Our War Memorial is situated on the field road connecting Gumley to Laughton, opposite the Gumley Cricket Club Pitch. There was no Tribute Service, however, the Commemorative Wreaths had been laid down early that morning by a member of our Parish. A two minute silence was observed as St Helens bells chimed the 11th hour.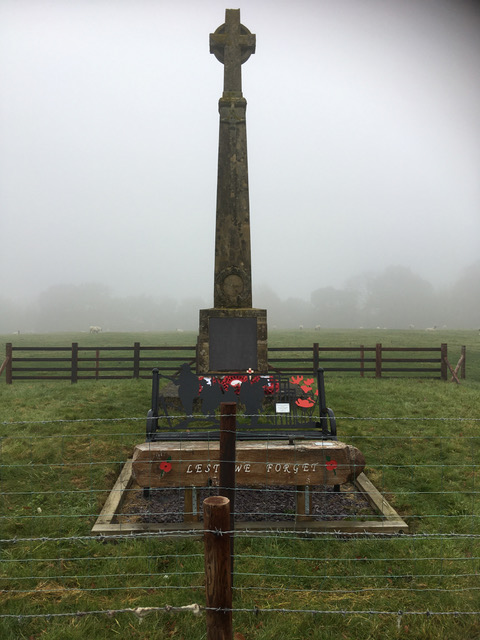 A few people who were out walking and cycling stopped at The Memorial to pay their respects. They all observed the social distancing rules.        
Lynda Chapman