Kibworth Band – November 2020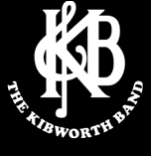 Just as we were looking into the possibility of having some social distanced small group band rehearsals, the current lockdown restrictions were introduced effectively putting paid to these plans.
For many years the Band has led the Remembrance Day Parade of Youth organisations – in fact I was only talking to a Kibworth resident a few months ago who told me she remembered as a young guide following the Band – and participated in the service and the Act of Remembrance with the Last Post and Reveille.
Whilst we knew that there could be no parade this year we had hoped to play some part in a scaled down outdoor service with our young cornet player, Ciaran Reiff-Marganiee playing the Last Post.
Unfortunately this also had to be cancelled but some of the members of both the senior and junior bands marked the occasion with the playing of the Last Post outside their homes.
On a happier note we are delighted to offer our congratulations to Ciaran who has been accepted as a member of the National Youth Brass Band and to horn player Isaac Grant with the Children's Brass Band of Great Britain.
Both will gain valuable playing experience with acclaimed Musical Directors and no doubt make lasting friendships.          
Isabel Bingham