County Council – Gartree News
Safety for cyclists
I have noticed that with darker evenings and foggy mornings some cyclists are not always very visible especially to drivers. Cycle lights being small are not especially visible particularly if the rider is wearing dark clothing. I'd like to remind cyclists in the area to wear hi-vis clothing or arm bands to make them more visible.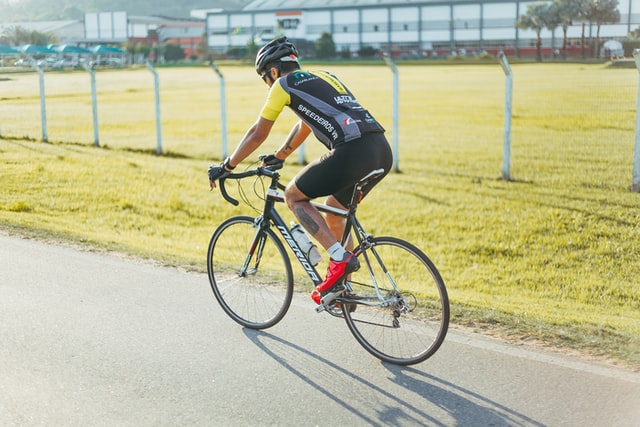 More Kibworth anti-social behaviour
Social and newspaper media have described the activities of 40-50 youngsters partying on Smeeton Road Rec. They were approached and dispersed twice by the police on Thursday 30 October evening. I would like to thank Mrs Merry, headteacher at The Kibworth School, who gave some clear cautions to students at the following Monday assembly about anti-social behaviour. If a large noisy grouping of teenagers happens again, it will be reported to the police.
The police had responded to 101 being called by neighbouring residents after loud music, shouting and swearing were heard; the police found evidence of alcohol drinking; I'm not aware of any drugs. The next morning cans and bottles were picked up by those walking through the area, so many thanks to them. I cannot understand why the litter bins are not used or for people to just take their litter home. The parish council has ordered more large black bins to replace those that are damaged or missing. These will be installed as soon as practicable.
Anti-social behaviour and lockdown regulations being broken are being monitored by the police. However, on the evening of Saturday 31 October, a litter bin was knocked over, and a heavy bench dragged to be adjacent to the other bench at the car park on Warwick Park off Barnards Way. The litter bin was righted on Sunday morning but the bench, with its concrete anchor still hanging off a chain, was left in place until a better fixing method can be found. The bench has since been moved a bit more and now faces the other bench. This probably needed four people to move it; and I thought lockdown restrictions are that only two people should meet outdoors!
Update on local coronavirus situation
Just before the current second lockdown Charnwood Borough was put into Tier 2. The Director of Public Health said that Blaby District might have been put into the same Tier if lockdown2 hadn't begun. He also felt that Leicestershire might have had to be in Tier 2 if another week had gone by. He said that overall rates might stabilis
e as rates are declining markedly in the younger 17-21 age group, but rising in older age groups. This is likely to be due to household transmission from younger people to their parents and then on to the parents of the parents. We also have the effect of the rate of new cases in university students now declining; many students will not have registered with their university health centres. This would result in their case being counted against their home address.
I have been monitoring the coronavirus cases daily for the Kibworth and Great Glen Middle layer Super Output Area (MSOA) area over the previous 7 days since mid October. The rate per 100,000 peaked at 247.5 in the 7 days up to 22 October (30 cases). Unfortunately, after falling down to 20 (rate 165) a week later, the numbers have increased alarmingly from a public health viewpoint, to 52 (rate 429) in the seven days to 9 November. This rate is in the same ballpark as Oadby. People need to continue taking care if we are not to be in Tier 3 after lockdown 2.
County Council service changes
If you have tried booking an appointment to take anything to the Kibworth tip (RHWS) then you can now book up to three appointments in each fortnight.
Since the second lockdown a number of county council services are closed. These include Libraries, Museums, Bosworth Battlefield Heritage Centre, Donington-le-Heath 1620 House and Wigston Records Office.
Last week the leader of the County Council decided to fund free school meals for eligible children across the county until next April. This week there was an announcement, after the PM spoke to Marcus Rashford, that the government agrees to provide the necessary funding centrally.
kevin.feltham@leics.gov.uk