St. Wilfrid's Church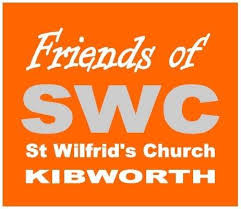 We are a charity supporting St Wilfrid's Church. Maintaining, preserving and restoring our 13th century church is a never ending task.
We are looking for people interested in joining our charity trustees. The Charity has been going for a good number of years; members have either moved away or become too elderly to fulfil the different roles.
We would love someone to join us as a potential chairperson, as well as others who would like to become a trustee of the charity.
Please contact the Rector on (0116) 279 2294 if you are interested.
Since 1996, the Friends of St Wilfrid's Church have been helping to maintain and restore the church.
The beautiful and ancient Parish Church has stood on its site for over 700 years. It is a special building for many of us because of its importance in family occasions – christenings, weddings and funerals.
But age is starting to take its toll on this special building and it is now in need of constant attention. This is where we come in, as we help ensure the building is maintained and looked after.
We are not all churchgoers, but we are all concerned about helping preserve this ancient historic building which is the cornerstone for so much of our village life. All the money we raise is spent entirely on preserving, maintaining and restoring the building. It is not spent on the grounds or the church hall.
Would you like to join us? The Friends of St Wilfrid's Church, Kibworth is a registered charity, No 1054695.