Kibworth Harcourt Parish Council – Oct 2020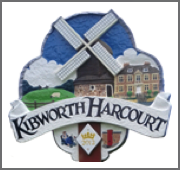 Since April, all our meetings are virtual using Zoom, and joining details for members of the public are always shown on the agendas published on our website.
Two resignations were regrettably received – Cllr Sian Newnes, and the joint parish groundsman, Richard Smith. Procedures are in place to replace both.
The chairman reported that some 20mph temporary signs to remind residents and drivers about social distancing and speed awareness are being installed along Main Street, Albert Street and Langton Road.
There have been reports of ongoing pavement parking on the Kibworth Meadows estate. Ten new cases of Covid-19 have been reported over the previous fortnight in the Kibworth and Great Glen area; a very big increase, so we are asked to continue measures to restrict any spread.
A committee at HDC have approved the joint application by both Kibworth parish councils to move the parish boundary so that Longbreach and Bush Roads are included in Kibworth Harcourt.
If approved by the full council this would take effect in 2023.
The Joint Burial Board continues to ensure the cemetery is well looked after, and some turf has recently been replaced on one grave.
After a long and frustrating delay in placing an order due to Covid-19 related absences at the providers, councillors approved that two benches in memory of Betty Ward could be purchased – one for the cemetery and one along the footpath north of Ploughed Way.
A couple of complaints have been received about the alarm sounding on the defibrillator on the side of Bobolis. Contact is being made with a contractor to come and service the equipment.
The monthly financial reports were approved. The next scheduled parish council meeting via Zoom is at 7pm 5 November.
Visit our website for more info about us www.khpc.org.uk.
Please let us know about any community news, or up and coming events, then please contact the Clerk on clerk@khpc.org.uk.
Sara Barrett