Kibworth Band – September Update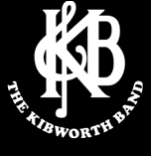 When we last contributed to the Chronicle the Band were on a high after coming third at the area contest.
This was an excellent result for us because it effectively secured our first section grading whilst freeing us from the expense of going to the 'finals' in Cheltenham.
Little did we know that we were under threat from Covid-19.  
Since the start of the pandemic we have been unable to meet for rehearsals and all contests and concerts have been cancelled.
For the foreseeable future the Band room remains unoccupied and we are unable to meet or perform.
As restrictions are lifted it may be possible to  meet and rehearse in smaller groups – currently Brass Band England and other bodies who represent both professional and amateur musicians are working hard to look at the risks associated with this and from the playing of a brass instrument.
All our formal engagements up until Christmas have been cancelled and it seems unlikely that there will be a Christmas Concert this year.
It may, however, be possible to play in small groups outdoors so you never know some street carol playing might be possible.           
Isabel Bingham