John Robert Gilson 1933 – 2020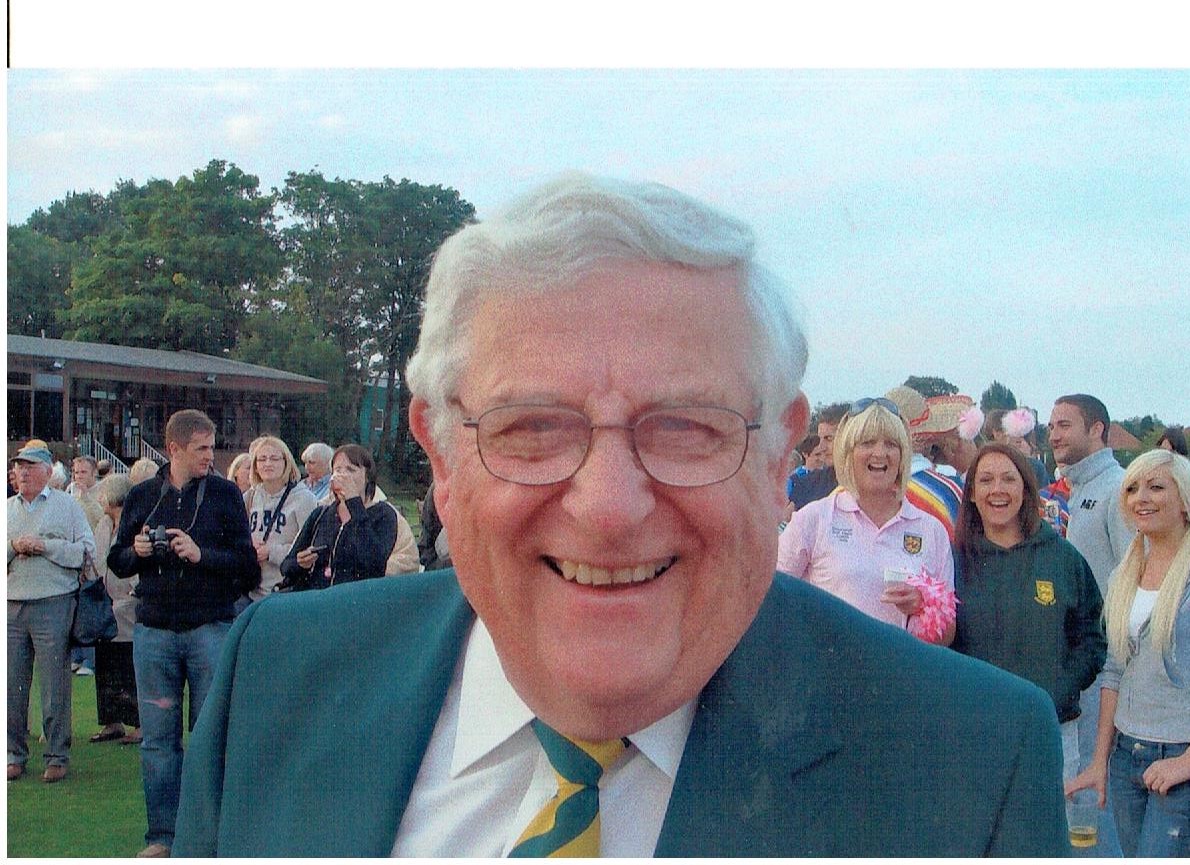 John Robert Gilson (Bob) passed away on the 5 August after a relatively short illness. He is survived by his wife Gloria and many friends made at Kibworth Cricket Club.
Bob was born and brought up in Leicestershire and met his wife to be Gloria in Somerby in 1961. They were married the following year at St Phillips Church in Leicester.
Bob qualified as a Chartered Surveyor and he spent most of his working life at Leicestershire County Council. One of the highlights of his career was overseeing the construction of Rutland Water and it is fitting that this work now allows so many to enjoy the countryside and natural environment. Trees in particular, were a lifelong interest for Bob.
Following his retirement in 1989, Bob and Gloria worked together in their picture framing business, Woodlark, and many of us in the village now have their work hanging on our walls.
However, his passion was always for cricket and for almost 50 years he was an active member of Kibworth Cricket Club.
Like many before him his interest started as a player but he quickly took on other duties and became Chairman in 1980, for a three-year stint. Then at the turn of the millennium he became President and continued in that role for the next 19 years.
He was an active member of a small working party that oversaw the move from the club's previous home (now Foley Road) to the 'new ground' next door in 2005.
He was an extremely popular President who took great interest in the development of the club's junior section and always had a kind word of encouragement for the many volunteers at KCC.
He attended all meetings of the management committee and was on hand to offer sound advice which will be sadly missed.
Bob was very proud of the club's cricketing success and graced all three National Knockout Finals at Lord's.
He also sported the green blazer and club tie at many prestigious events on our new ground and it was most fitting that at a socially distanced service at Great Glen Crematorium there was a sea of 'green and gold' on display.
Bob was a good man and great servant to Kibworth Cricket Club and the village – his contributions will not be forgotten.
Steve Ellwood, Past Chairman Kibworth Cricket Club