Betty Bateman 1925 – 2020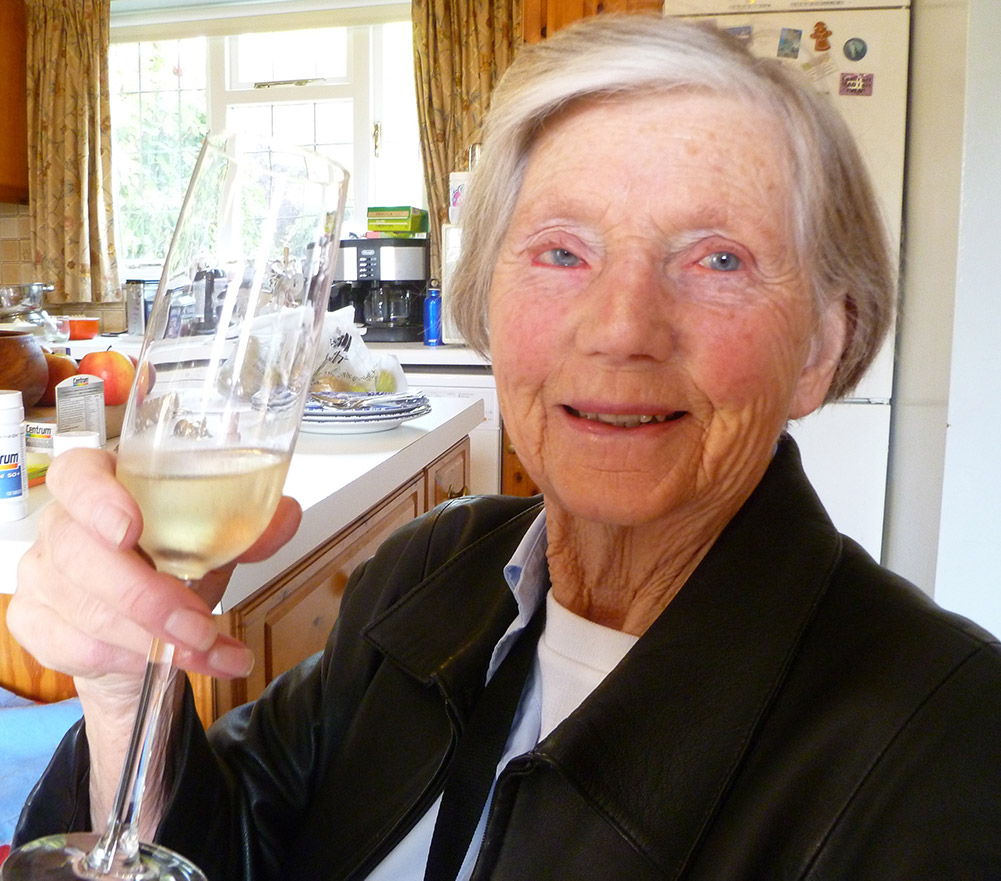 Our beloved mother and grandmother, Betty Bateman, passed away on 17 April 2020 at the age of 94. Her funeral took place on Friday 24 April at Gedling Crematorium (Nottinghamshire) on a beautifully warm and sunny afternoon.
Betty, of 66 Weir Road for 43 years until 2012 and then Bleasby (Nottinghamshire), grew up in Newcastle-upon-Tyne before joining at 14 the Auxiliary Territorial Service (later called the Women's Royal Army Corps) because she liked the idea of adventure. During her time in the ATS Betty was posted all over the UK and Europe. She was in Germany when the war ended on VE day in 1945. She said that the streets were strewn with Nazi uniforms (presumably to avoid being captured by the Allies). She often said that, in many ways, the war was the best time of her life.
Betty lived in Kluang in Malaya during the 1950's, as my father was posted there to fight with the British Army against the Communist guerrillas. An intrepid adventurer until her late 60's, Betty made annual trips to Ostend and Brussels (another place she had been posted during the war) to visit one of her ATS friends, who had married a Belgian and had remained there after the war. Betty also travelled alone to Australia and New Zealand for six months, South Africa, Kenya, and Bermuda to visit her daughter who was working there and to attend her wedding.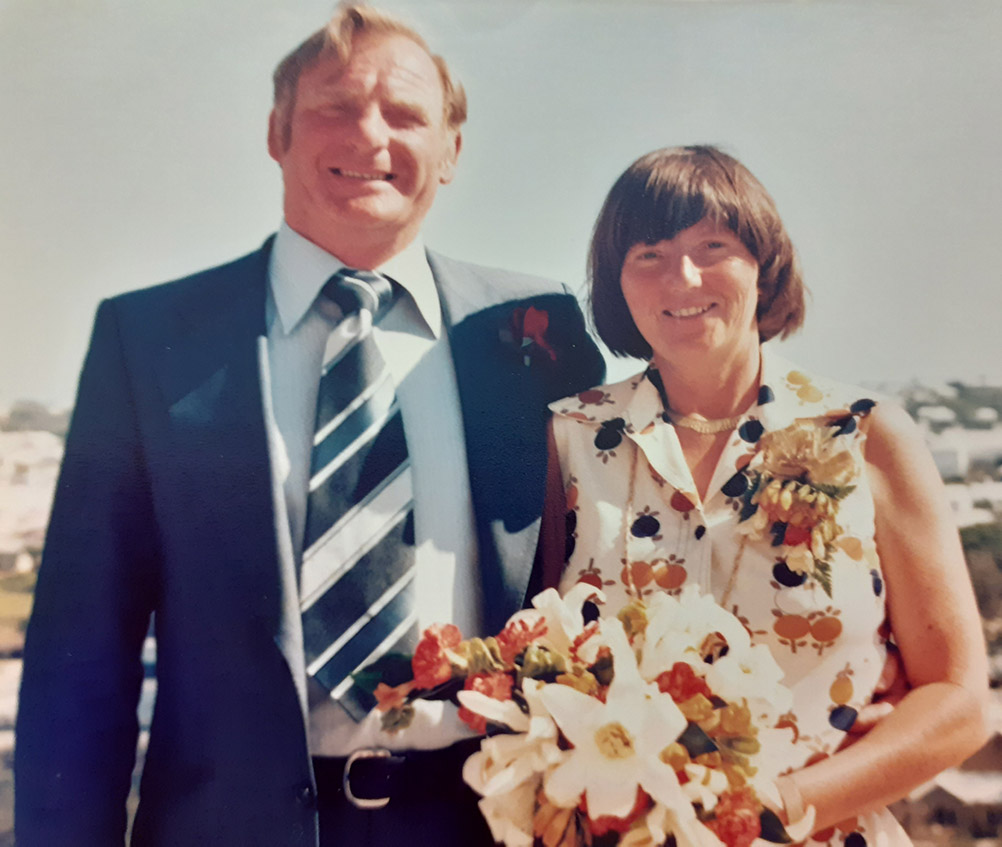 Betty was very active. She loved sports, dancing and she was a keen golfer at the Kibworth Golf Club well into her 70s. In her youth, she had been a member of a roller skating club in Newcastle and we still have those roller skates, which she was known to use even in her 60s and 70s. At the age of 60 Betty learned to ski in Switzerland whilst a on a family skiing holiday. She continued to ski for several years.
Having learned to drive during the war, she served as a lorry driver in Germany. Once the war was over, Betty went on to train as a State Registered Nurse and later as a Midwife. Home deliveries were the order of the day, so we were often woken up at 3am as Betty left to deliver another local baby. After developing a severe back problem from lifting patients during her nursing career, she retired from nursing and returned to driving professionally, delivering cars across the country. She would pick them up at the depot, drive them to their destination and hitchhike home.
Betty had her trusty Toyota Corolla until she was 86 when the car failed its MOT and as a family we decided it would be best that her driving career ended there. This event coincided with her diagnosis of Alzheimer's and as the disease progressed it became necessary to move Betty from Kibworth to be close to her daughter and granddaughter.
It was not Alzheimer's that killed her, but Covid-19. Betty leaves behind her daughter Lesley, her son Charles and her two granddaughters, Claire and Laura. She was a strong, independent and forthright woman, who lived a marvellous life and she is greatly missed.
Lesley Hamer