Leicestershire Wildlife Hospital Opens a Virtual Coffee Morning
It would be great if you could join us for our virtual coffee morning to help us raise some much needed funds for Leicestershire Wildlife Hospital.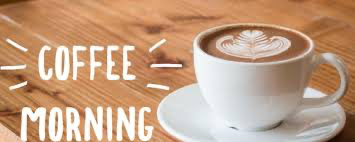 Instead of visiting us at our usual coffee morning on the 2nd Saturday of the month (9 May), stay at home and enjoy a piece of your own scummy homemade cake or toasties with a nice cup of tea or coffee and donate to us £5. Every £5 donation gets 1 entry into our luxury hamper raffle (£10 = 2 entries, £15 = 3 entries etc), winner to be drawn in the afternoon of the 9th May.
Please visit our GoFundMe page to donate and support the Leicestershire Wildlife Hospital. Please leave a comment so that we know your donation is for the virtual coffee morning.
It costs over £7,000 a month just to keep the doors open to the wildlife hospital providing crucial care to Britain's Wildlife. Every penny raised will help pay for medications and provide warmth and bedding to critically ill and orphaned wild animals and birds.
We need your support more than ever in these uncertain times. Please share this virtual coffee morning event with all your friends and family.
To read more about our fundraising campaign please see our article in the Harborough Mail.