12th May is Mass Observation Day
Mass Observation Day is a national archive, and you are invited to participate.
This UK project invites the general public to submit personal diaries written on a single day, 12th May. This national archive is maintained at The Keep, by Sussex University.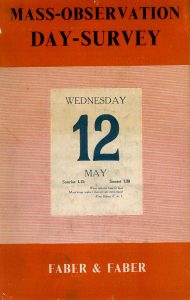 The project first started in 1937 to coincide with the Coronation of George VI. Since then the Mass Observation Day diaries are a record of everyday life. They have become a fantastic source of research material for academics.
So, here is your opportunity to contribute to the archive and everyone is invited.
We are experiencing something fairly unique in our lifetime, and it's surely something that future generations will want to explore and understand. So here is a perfect opportunity to share your thoughts.
Increasingly we are becoming used to recording our lives in short posts and tweets in our Social Media feeds, but here is a chance to perhaps record something with more depth and flavour. Take the time and maybe you'll discover a hidden talent that you might want to carry on with.
Maybe you'll even discover that want to become a regular contributor to the Kibworth and District Chronicle.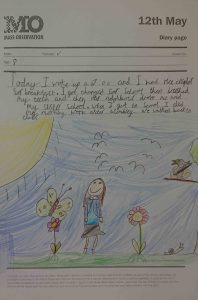 School children are actively encouraged to participate in Mass Observation Day, maybe this is something to do as a project during lockdown.
All they ask, is that you don't include any details that may identify yourself or any other individual. You can include a brief self-portrait (age, where you live, occupation etc) and then record your day. Perhaps reflect on the past decade, thoughts for the future, 2020 is after all a fairly unusual year.
Data Protection
The only mandatory that they require is that you include the following statement, maybe as a footnote on your diary:
"I donate my 12th May diary to the Mass Observation Archive. I consent to it being made publicly available as part of the Archive and assign my copyright in the diary to the Mass Observation Archive Trustees so that it can be reproduced in full or in part on websites, in publications and in broadcasts as approved by the Mass Observation Trustees.

I agree to the Mass Observation Archive assuming the role of Data Controller and the Archive will be responsible for the collection and processing of personal data and ensuring that such data complies with the DPA."
The archive would prefer that you email your diary as a Microsoft Word document, and these can be sent to moa@sussex.ac.uk
So set yourself a reminder, and become part of something that in years to come become part of the public record.
Mark Grech