Keep Running and Carry On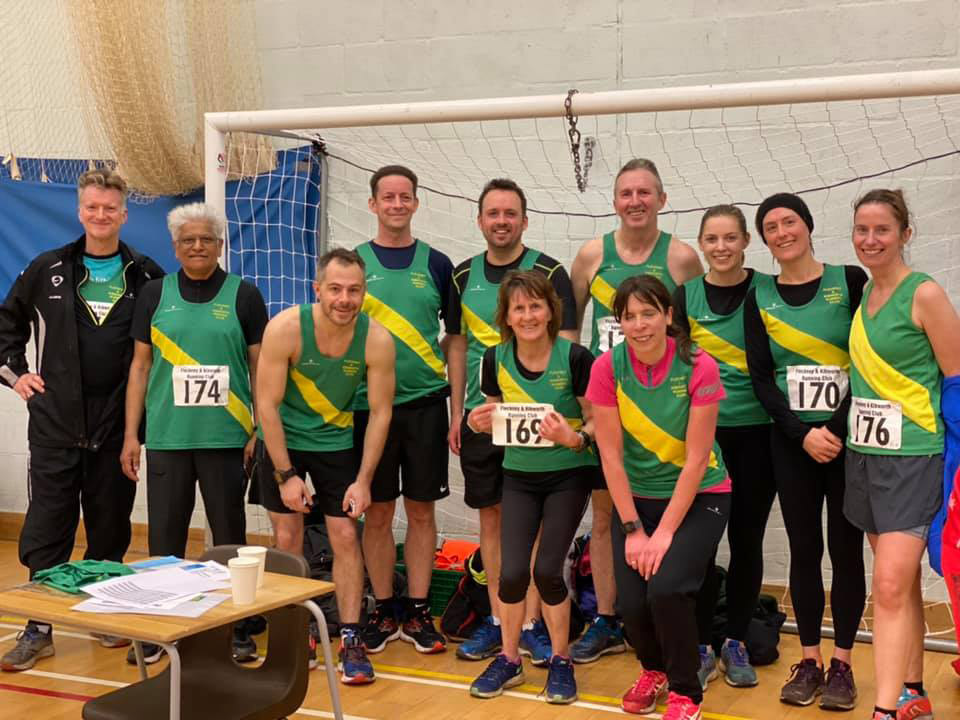 Fleckney & Kibworth Running Club Report: The recent couch to 5k program finished with a number of runners turning out for the Market Harborough Parkrun in March. We hope that the end of the program is the start of their running adventures with us on our regular Tuesday and Thursday Club Nights.
The tail end of Storm Dennis could not prevent over 500 runners tackling the unique distance of the Naseby 1645 race on 16 February. The distance of 16.45 miles is used by many who are training for a Spring Marathon. Aileen Collins, Vince Brown and Abby Davies all completed the Distance
The Leicestershire Road Running League kicked off on 23 February with the Stilton 7. Eight members were among the 450 runners completing the course which has a challenging hill at the end of its two laps. Noel Houlihan finished just outside the Men's top 50, with Alan Gibson and Andy Kemp also running. Lorna Muskett was first home for the Ladies and second in her Age/Gender category. Emma Boyd was next, just ahead of Abby Davies, with Louise Faye and Tor Hawley following.
Abby Davies was back in action a week later at the Vitality Big Half Marathon in London, setting a new PB of 2:01, set to crack the 2-hour barrier in the not too distant future.
Lorna Muskett represented Leicestershire & Rutland at the Inter-Counties Cross Country Championship on 7 March help locally at Prestwold, on an undulating 10k course. The team finished 16th out of 45 teams, a highly commendable result in a very strong competitive field.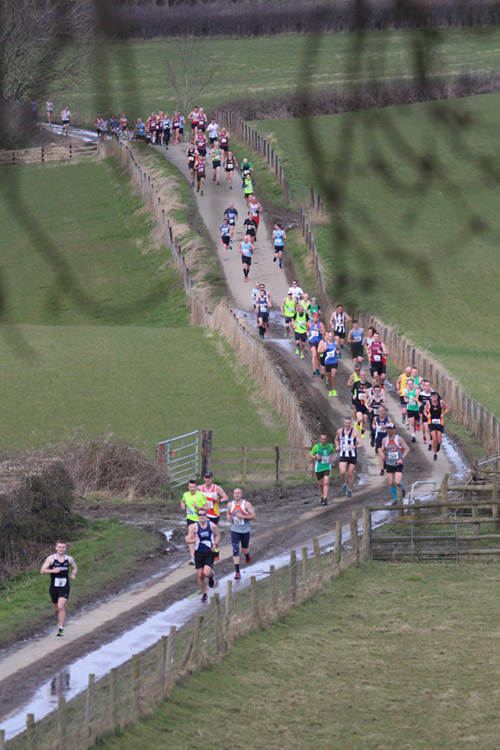 Our very own Kibworth 6 was on Sunday 8 March. A number of regular runners volunteered to marshall, but we still turned out a 12 strong team with some impressive performances all round. Bernie Owen and Noel Houlihan were first Lady and Man home for the club, and both finished second in their Age/Gender category. John Clampin, Mike Turner, Tony Dobson, Kirit Patel, Jamie Owen and Lee Boyd ran for the men, with Emma Boyd, Aileen Collins, Vicky Beaumont and Abby Davies competing for the ladies.
The event was a huge success, with good feedback from other clubs, runners on the whole enjoying the challenge, which includes tough climbs up Saddington and Gumley hills, before the final stretch back through Smeeton. The club also raised £200 for the local Air Ambulance charity, selling refreshments from Race HQ at The Kibworth School.