Blood Swept Lands and Seas of Red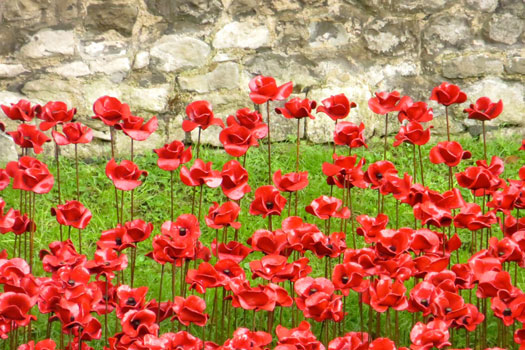 Inspired by a poem by an unknown soldier, Derby-based ceramic artist Paul Cummins and stage designer Tom Piper have created an artwork at the Tower of London to commemorate the outbreak of the Great War one hundred years ago. By 11 November 2014, 888,246 ceramic poppies will fill the entire moat, each of which will represent an individual serviceman or woman who died during the conflict.
The Glowing bright red colour of the the thousands of ceramic poppies owes much to north-west Leicestershire paint company, Calder Colours, which has produced hundreds of litres of red top coat and terracota base coat for the artwork.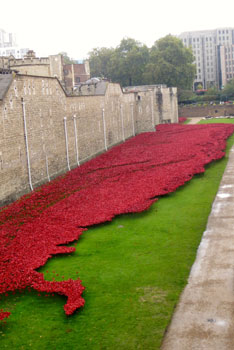 Every evening at sunset, from 5 August until 11 November, 180 names will be read out from a Roll of Honour, followed by the Last Post, played by an Army bugler.
An online archive site is being created where it will be possible to view videos of the daily ceremonies, The growing list of names will be posted at http://rollofhonour.tumblr.comwhere they can be seen and remembered across the world.
Anyone can nominate a member of the Commonwealth forces who was killed in the Great War and buy a ceramic poppy to keep. Money raised will be distributed amongst six Service charities.
To make a nomination, follow the links at: http://poppies.hrp.org.uk/.