Glenfields Optical Pearl
Optical Assistant Carol Barker celebrates her 30th year with Edmonds and Slatter independent opticians this November, making it her pearl anniversary! She joined the company in 1993 and has remained part of the Glenfield practice team ever since.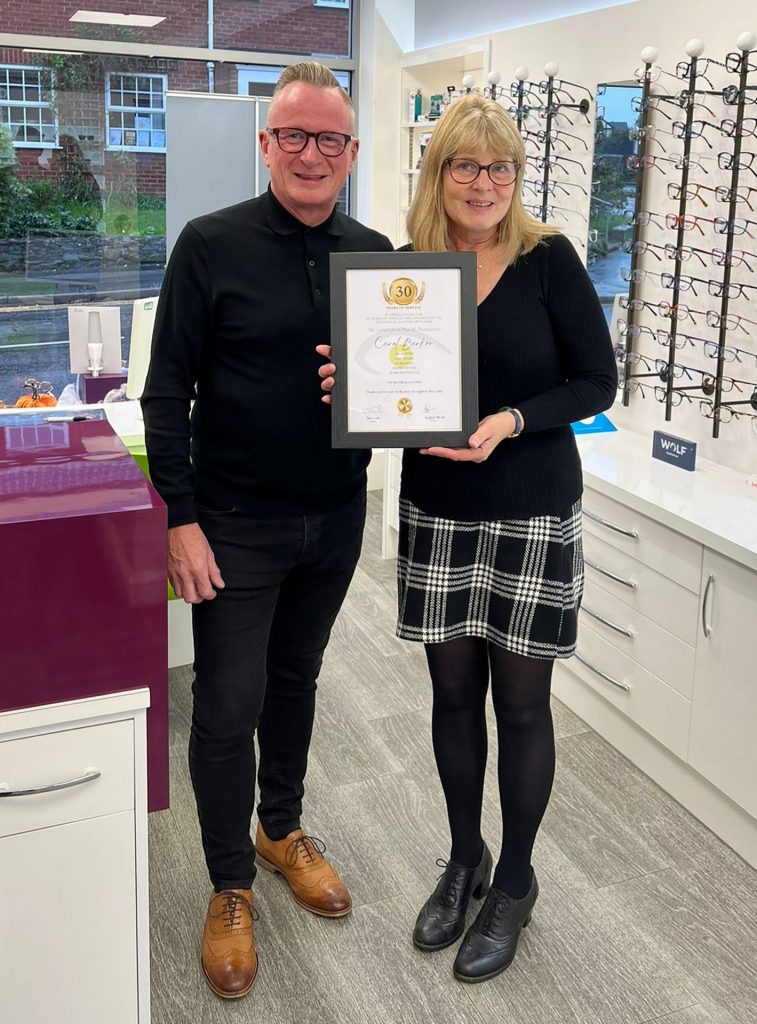 During her time with the local independent opticians, Carol has seen the practice move from its early position above a vet's surgery to Stamford Street's current, more prominent location. Alongside changes in décor and technology, she has remained a dedicated and familiar face providing eye care to the people and families of the Glenfield area.
Tim Cole, partner at Edmonds and Slatter Opticians, presented Carol with jewellery and a voucher for a weekend in London to show appreciation for her continued hard work. Tim said: "Carol has not only become the face of our Glenfield practice, but her commitment and dedication to patient care embodies all the things that Edmonds & Slatter stand for as a company".
He continued, "Carol's dedication and willingness to go beyond the call of duty are why Edmonds and Slatter have such a good reputation for customer service." Carol was also presented with a certificate that noted 30 years of service equated to 262,800 hours of work – not including overtime! To book your next appointment at the Glenfield practice, please call 0116 287 1025.
Amy Coleburne