Kibworth Beauchamp Parish Council
Parish Council Meeting Summer Update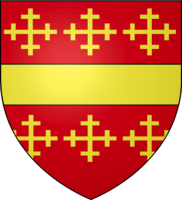 The Parish Council's monthly public meetings over the summer were held on 27 June and, with no meeting in July, on 22 August. All meetings are held in the Studio at the Kibworth Grammar School Hall.
Public Participation
Kibworth Scouts raised their need for a new building and possible sites. The building would be available for hire by the Girl Guiding Association and any other interested organisations.
Fleckney Road traffic problems were raised again and a commercial system for traffic and speed measurement mentioned.
Clarity Properties discussed their latest pre-application proposal for 4 Station Street.
Finances
All financial statements, reconciliations and payments were approved. It was resolved to approve the purchase of a new office printer, shared with KHPC.
Chairman's Report
A private meeting to discuss the Parish Action Plan was held on 1st August. The Parish Council would support in principle any new building for use by both the Scouts and Girl Guides, subject to a suitable site being located. Both Parish Councils will hold a vote on whether to permit development of a new Scout Building on Warwick Park.
Clerk's Report
Dr Feltham consulted with LCC Highways in June regarding Fleckney Road traffic and several options and costs were suggested, including by a resident. The Chairman will write to LCC Highways seeking their advice.
The Parish Council agreed to write to Severn Trent Water about the problems caused by the A6 roadworks.
The responsibility for the eastern boundary hedge on Warwick Park by Dairy Way is being passed from DWH to the Parish Councils. Further discussions are needed about the alley gap behind the hedge on the western side.
The issue raised by residents from Wren Close has been actioned by HDC Planning Enforcement.
Following a request to deal with a tree by The Bank, the Clerk will inform them that the land is not owned by the County or Parish Council.
Powerlines staff have volunteered to help with several parish landscaping jobs.
A part-time assistant Groundsperson has been employed.
Planning
23/01096/FUL Demolition of existing dwelling and erection of 4 dwellings and creation of a new access (revised scheme of 22/02147/FUL), 26 New Road, Kibworth Beauchamp. Councillors agreed to object as the cottage is a local heritage asset in the Neighbourhood Plan.
Reports
Dr Feltham said the Leicestershire Fire & Rescue Service are seeking new recruits. Following a meeting between councillors, the MP and Network Rail, agreement was reached to construct a temporary footbridge alongside the School Road Bridge.
New bus timetables for the Arriva X3 start on 29 August to have less overlaps with the Stagecoach X7 service timetable.
Joint Recreation
Canvas will begin constructing the Skatepark on 18 August. It will take 12-14 weeks to complete.
Kibworth Community Hub
The s106 application for funds to build the library extension has been submitted. An ABBA themed fund raiser will be held on 28 October.
Next Meeting
The next monthly public meeting is at 7pm on 26 September and will be reported in due course. The Christmas event will be on Wednesday 6 December.
For the latest news and information please follow us on Facebook, Twitter and our website www.kibworthbeauchamp-pc.gov.uk
Maria Smith (clerk@kibworthbeauchamp-pc.gov.uk)