Dear Editor,
Hermann Ludwig's history
I recently found an article in your January 1981 edition about my godfather, Hermann Ludwig and his pigeons. He was a friend of my father.
Unfortunately, due to my mother remarrying and me later moving away to the South West, I lost contact with him.
I know he passed away in 2003 and his wife Kathleen passed away in 2014 so I'm wondering if any of your readers remember them. They didn't have any children of their own.
The last address I have for them is 41 Hillcrest Avenue.
I understand that Hermann was a prisoner of war who settled here and I'd really like to find out where he came from in Germany.
Below is a photo of the inscription in the prayer book he gave me at my christening.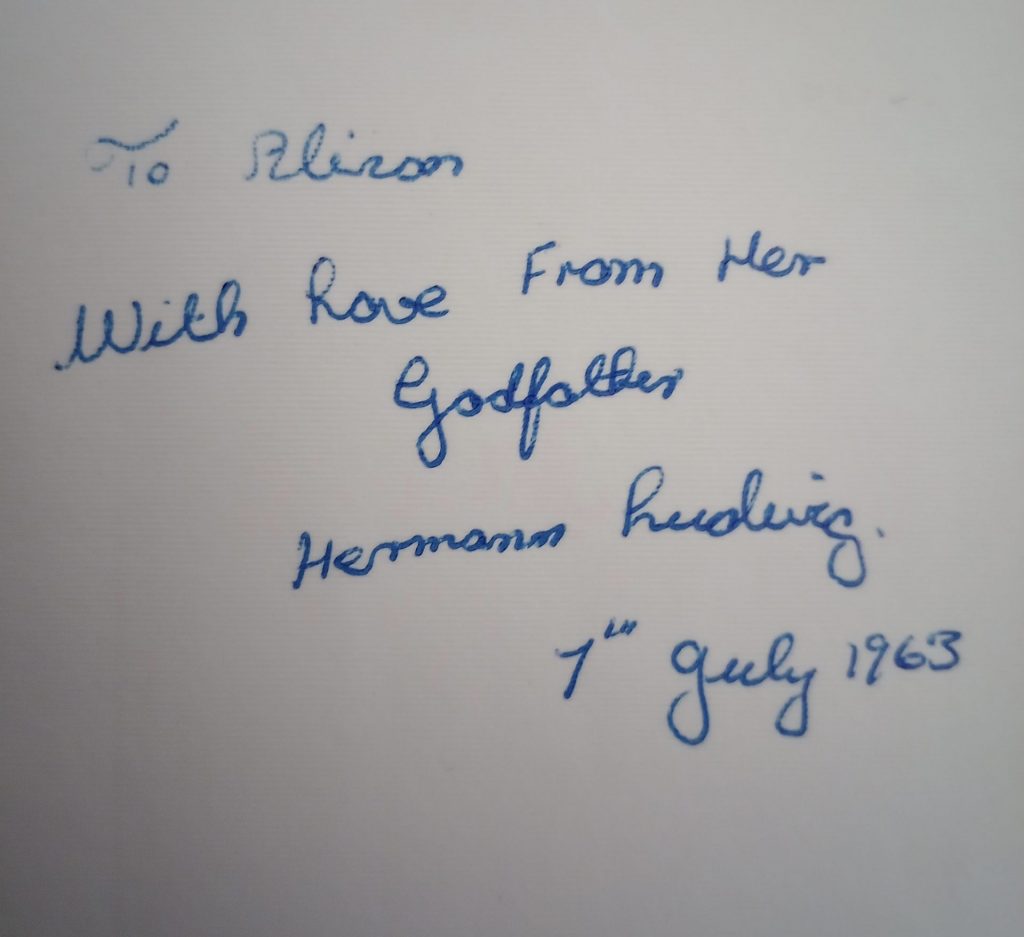 Alison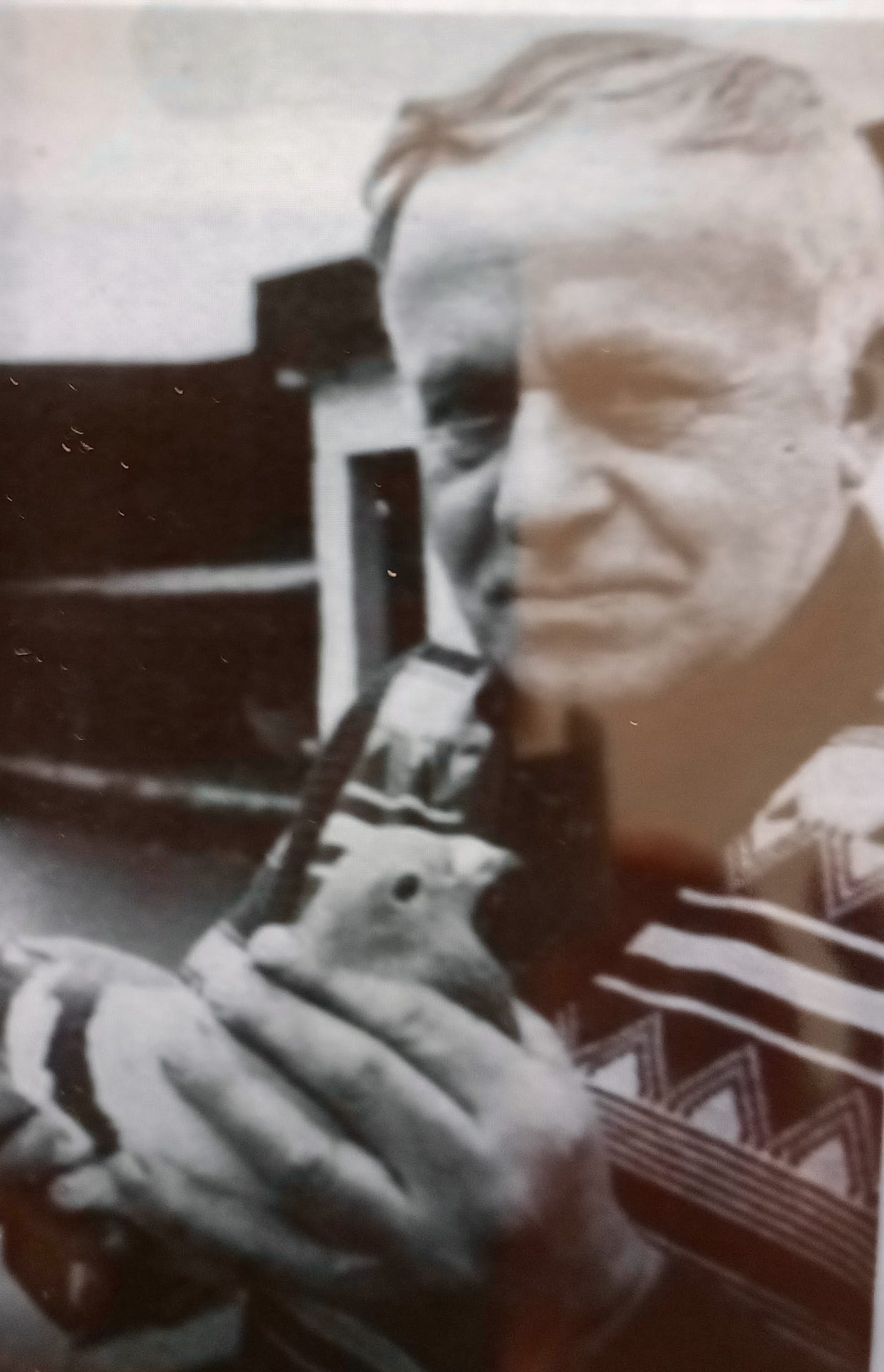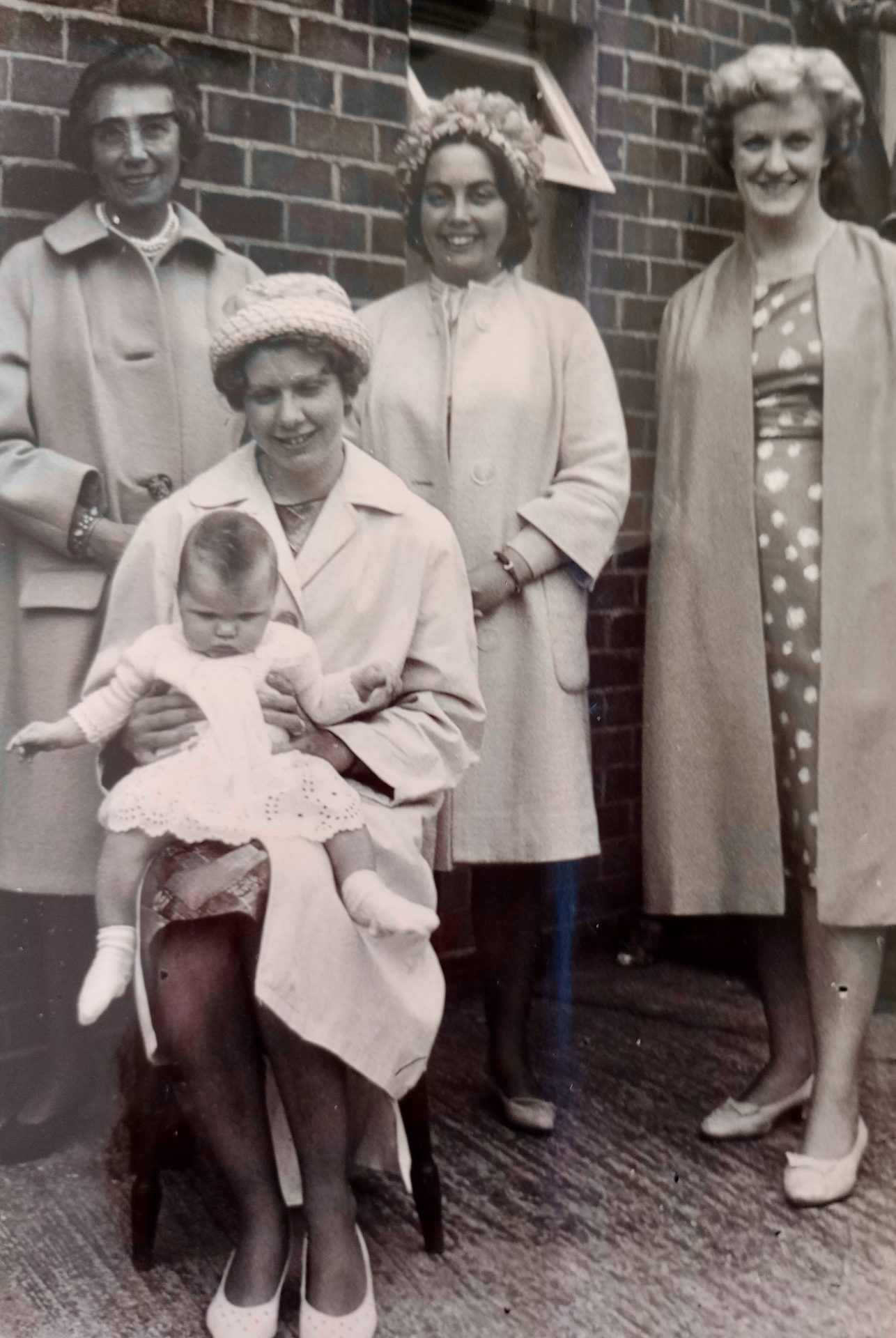 Editors' Note: Please note that If you can provide any information regarding Hermann please send it to theeditor@kibworthchronicle.com – I will pass it on to Alison.