Fleckney & Kibworth Running Club

It's continued to be a busy spring for Fleckney & Kibworth Running Club, with members taking part in plenty of events ahead of the summer.
Leeds Marathon
Overcoming the hills and sunshine, Alan completed the Rob Burrow Leeds Marathon and finished in 04.44. On the same weekend, Bernadette Owen headed over to Bristol to complete the Bristol 10k in 48.26.
West End 8
The next event in the Leicestershire Road Running League, the West End 8 – from Syston Rugby Club – was well attended by members. Bernadette Owen (01.05.27) who achieved first in her age category, Kirit Patel (01.10.55), Emma Boyd (01.17.18), Stephen West (01.24.19) and Joanna Raine (01.26.03) represented the club.
Lake District
Further afield Barbara Blunt headed to the Lake District and took part in the Grasmere Gallop 10k (01.06.54) and Whinlatter Forest 10k trail event (01.14.19). Sam Pole was also in the Lake District to take part in the OMM Lite two-day event in Grasmere and finished in sixth place overall out of 120.
Brampton Valley Way
Closer to home, Pete Bennett took on the Battle of the Brampton Valley Way running from Market Harborough to Northampton and back – a total of 28 miles – and finished in an impressive sixth place (03.49.28).
Swithland 6
The latest event in the league, the Swithland 6 on June 4th, saw Bernadette Owen (47.06) achieve another first position in her age group. Jamie Owen (50.29), Kirit Patel (52.18), John Redfearn (55.54), Emma Boyd (55.54), Stephen West (56.28) and Joanne Raine (57.07) also took part. Rebecca Taylor made an appearance for the club at the hilly Rothley 10k, finishing at 01.14.04.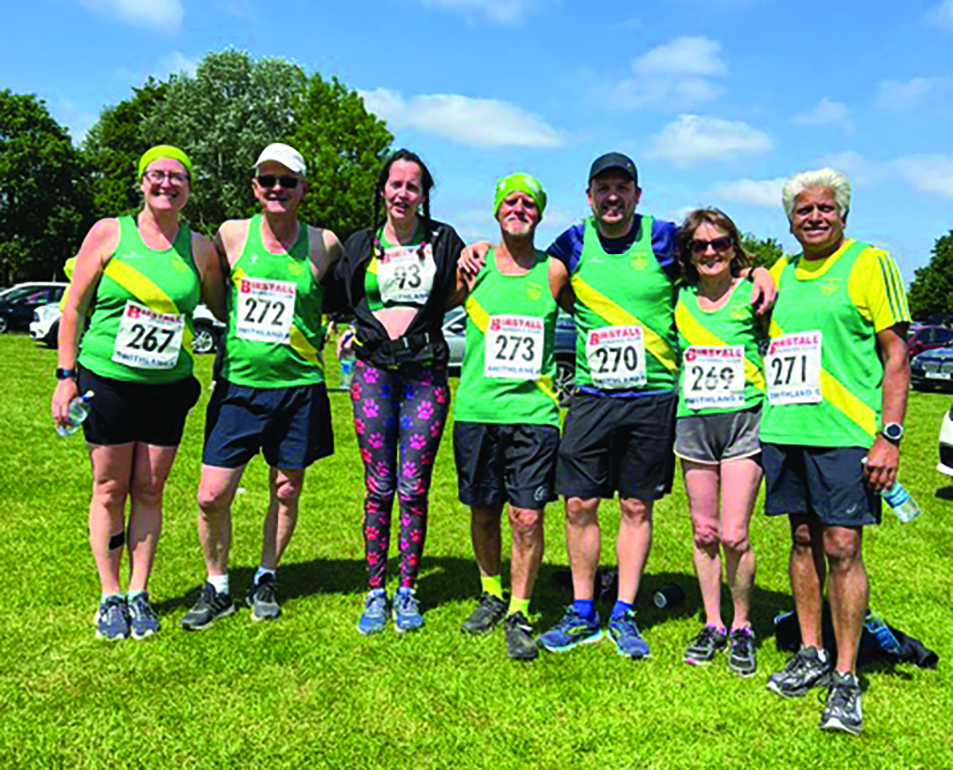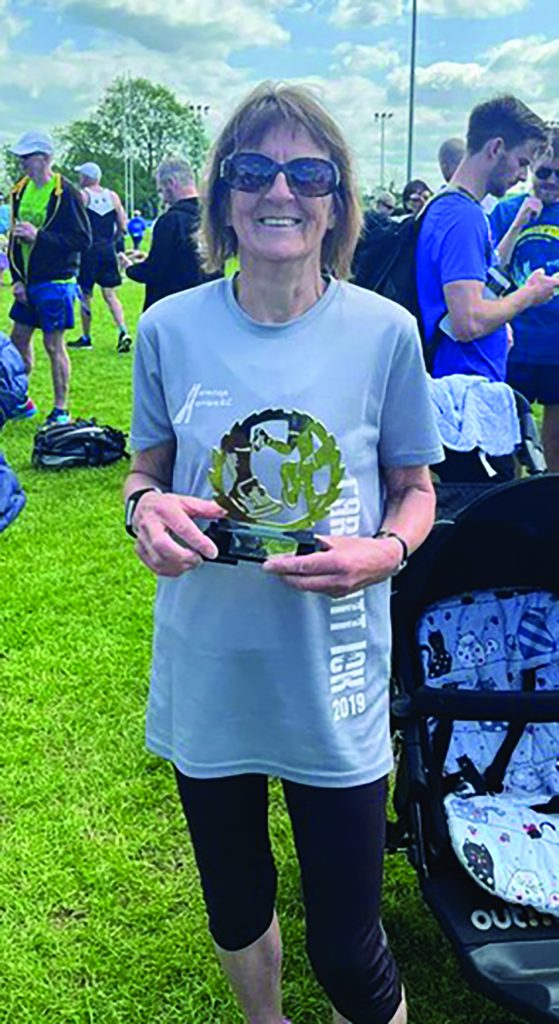 Throughout the month, Sam Pole and Alex Prettyman headed to Wales and completed the Welsh 3000s. This is a route which takes in all 15 mountains in Wales above 3000ft covering approximately 30 miles in total. Tracey Coates and Jenny McNair completed a 24km event in Wendover. Jude Hughes headed to Yorkshire to complete the Yorkshire Three Peaks.
On the social side of things, we've been visiting the local pubs for our popular summer pub runs. We've so far been to Shearsby, Saddington and Smeeton and have plans to visit more through the summer. Members have also been attending Parkruns in Market Harborough, Leicester and across the country.
If you're interested in joining us at our regular Tuesday and Thursday Club Nights, please contact Andy or Alan or find us on Facebook – Fleckney & Kibworth Running Club.
Andy Kemp 07525 465643
Alan Gibson 07960 969810