Methodist Matters – June 2023
School Road Chapel News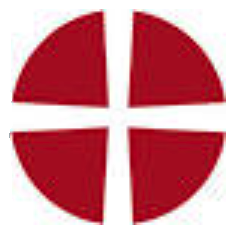 Who is welcome at Kibworth Methodist Church?
We extend a special welcome to those who are single, married, divorced, widowed, straight, gay, questioning, well-heeled or 'down at heel'.
We especially welcome wailing babies or excited toddlers and their families. We even have special chairs for nursing mothers.
We welcome you whether you can sing like Pavarotti or just growl quietly to yourself.
You're welcome here if you are 'just browsing,' just woken up or have just got out of prison.
We don't care if you're more Christian than the Archbishop of Canterbury, or haven't been to church since Christmas ten years ago.
We extend a special welcome to those who are over 60 but not grown up yet, and to teenagers who are growing up too fast.
We welcome keep-fit mums, football dads, starving artists, tree huggers, latte sippers, vegetarians, and junk-food eaters.
We welcome those who are in recovery or still addicted. We welcome you if you're having problems, are down in the dumps or don't like religion that's too organised (some of us are not keen on it either).
We offer a welcome to those who think the earth is flat, work too hard, don't work, can't spell, or are here because granny is visiting and wanted to come to church.
We welcome those who are inked, pierced, both or neither (it is not compulsory).
We offer a special welcome to those who could use a prayer right now, had religion shoved down their throat as kids or got lost around Kibworth and wound up here by mistake.
We welcome those who wish to give thanks after a birth or adoption or who wish their new baby to be christened. We also welcome those who want a church wedding in Kibworth, whether a single-sex, a traditional union, or those who wish a previous marriage blessed.
We welcome pilgrims, tourists, seekers, doubters and YOU!
Come and visit us this summer; we welcome no fewer than eight different ministers and local preachers during July and August to lead our 10.30am services; so there is plenty of choice.
STOP PRESS – Our church will be open on Saturday 9 September from 10am to 6.00pm as a stopping-off place for the 'Ride and Stride' Charity event. All are also welcome to call in, just to look around our church on that occasion.
Enquiries: Roger Piper 07941 643809
Email: kibworthmc@gmail.com
www.harboroughmethodistcircuit.org.uk