Kibworth Beauchamp Parish Council – June 2023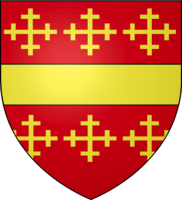 The parish council's annual meeting on 11th May and the monthly meeting on 23rd May were held in the Studio at the Kibworth Grammar School Hall.
Andrew Munro was re-elected KBPC chairman and Pat Copson as Vice-chairman for 2023/24.
Representatives on both Joint Boards and other organisations were agreed and have been updated on the parish website.
The consultancy agreement with Nortoft for the Kibworth Community Hub project is being ended from 31st May. The Clerk reminded Councillors of the Network Rail Public Consultation Event at 6pm on 23rd May, regarding the School Road Bridge which is due to be demolished in June. Several updated council policies were approved and will be placed on the website.
Public participation on 23 May. Several residents came to ask for help with traffic issues on Fleckney Road and were encouraged to start a petition and campaign. Dr Feltham agreed to raise the issues with LCC Highways.
A presentation was given by John Littlejohn Designer Homes for some business units on a field on Fleckney Road just outside the limits to development together with building another Scout Hut because the current Hut had become outgrown. Councillors asked for more information.
Several residents from Wren Close were concerned about whether the use of an adjoining field was legal. HDC Enforcement are aware and DCllr King agreed to follow the matter up. Residents were advised to contact the police on 101 to report any antisocial behaviour.
Finances. All financial statements, reconciliations and payments were approved. It was also resolved to approve the Annual Governance Statement (AGAR) be sent to the external auditors, having been internally audited by Ireland & Co.
Chairman's report. A meeting will be convened to discuss a Parish Action Plan.
Clerk's report. It was resolved not to continue the request for two bollards on Smeeton Road to protect the verge, but to ask the grounds person to use some of the large boulders that had been bought for the Pond.
Planning – 23/00368/FUL. Installation of air source heat pumps, Kibworth High School, Smeeton Road, Kibworth Beauchamp. Councillors continued to object as the new information was still incomplete and noise levels for residents in the flats had still not been provided.
Reports. Dr Feltham outlined the recent Community Speed Watch results, and that he had been re-elected civic chairman of the county council for a second year. DCllr King explained that control of HDC was now a coalition of the Liberal Democrats, Labour and Green parties. The Joint Recreation Board reported that the Queen's Walk pathway would be started on 22 May and take 2-3 weeks to complete. The trees will be planted in the autumn. There is no start date confirmed for the skatepark. Councillors approved replacement of the broken Komplan Twister in the playground.
Kibworth Community Hub. Martyn Wyburn is to chair future meetings of the Steering Group, with Geraldine Burns as Secretary. Fundraising is a major priority to ensure tendering costs can be included in the s106 application to HDC.
Electrification Midland Mainline. After a very unsatisfactory public event on 23 May, no confirmed B1 PROW diversion has been agreed. The local MP is now involved.
The next monthly public meeting is at 7pm on 27 June 2023 and will be reported in due course. There is no meeting in July.
For the latest news and information please follow us on Facebook, Twitter and our website www.kibworthbeauchamp-pc.gov.uk
Maria Smith (clerk@kibworthbeauchamp-pc.gov.uk)