A British Junior Master Golfer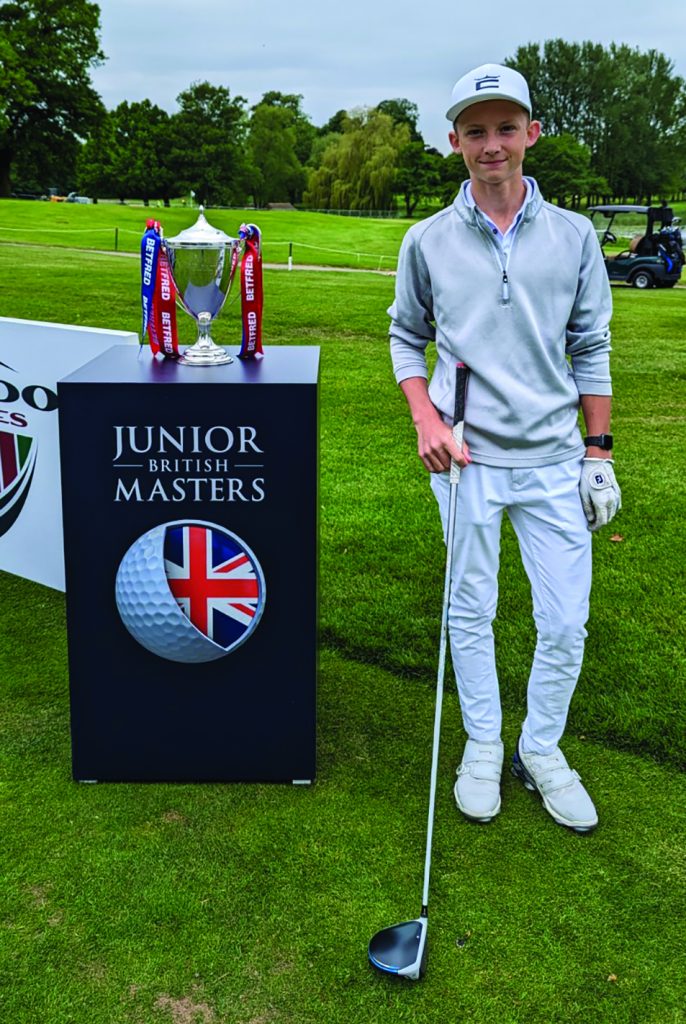 Recently, 15-year-old Jack Farley played in The British Junior Masters Golf Tournament at The Belfry, Birmingham. Talented junior golfers from all over the country were playing, and Jack came first in the Under-18s boys gross, shooting an impressive 80 round on The Brabazon course. A course that has played host to The Ryder Cup. He was one of the youngest players in the Under-18s category.
He fired an impressive 38 off the back tees round the tough back nine of The Brabazon Course to seal victory, including back-to-back birdies on the 13th and 14th greens. He was just an inch away from a hole-in-one on the par-3 14th green!
Jack's prize was a Ping Golf Bag presented to him after his victory. One of his competitors had flown in from Guernsey and another from Bournemouth to play in this prestigious event. Jack was obviously over the moon with his victory, his second on The Robert Rock Junior Golf Tour.
Jack lives in Gaulby, Leicestershire, and is a year ten pupil at The Kibworth Mead Academy. He is also Junior Vice Captain at Kibworth Golf Club and plays for the county, representing Leicestershire and Rutland at both Under-16 and Under-18 levels.
Adam Farley