Methodist Matters – May 2023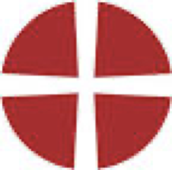 Many Churches in a much more prominent location than ours use their external notice boards to send a humorous message with a meaning to those passing by. Here are just a few examples.
As you pass this little church be sure to plan a visit; so when at last you're carried in, God won't ask, "Who is it?"
Adam blamed Eve; Eve blamed the Snake; but the Snake didn't have a leg to stand on.
The meek shall inherit the earth; if it is alright with you!
We are SOUL agents in this area!
Feeling run down? Then why not come in for a Service?
Over 2,000 years old and still under the Maker's guarantee.
All our services are different. We leave the repeats to TV.
If you want to read 66 good books, buy a Bible. Any more than that, go to Kibworth Library.
Don't think that God can't use you with your talents small and few; remember that the mighty oak was once a nut like you.
It's often said, "You can tell he's religious – he's always so miserable." Well, hopefully, if you come and join us one Sunday morning at 10.30am, what you find will dispel any such feelings about members of Kibworth Methodist Church. Anyway – God obviously started all this funny business when he invented the duck-billed platypus!!
Enquiries: Roger Piper 07941 643809
E-Mail: kibworthmc@gmail.com
www.harboroughmethodistcircuit.org.uk