Kibworth Bowling Club – May 2023

The Kibworth Bowling Club is delighted to have received two new benches. These have been very kindly donated by Ashley and Shaun Burbery in memory of their parents, Christine and David, who were members of the club for many years.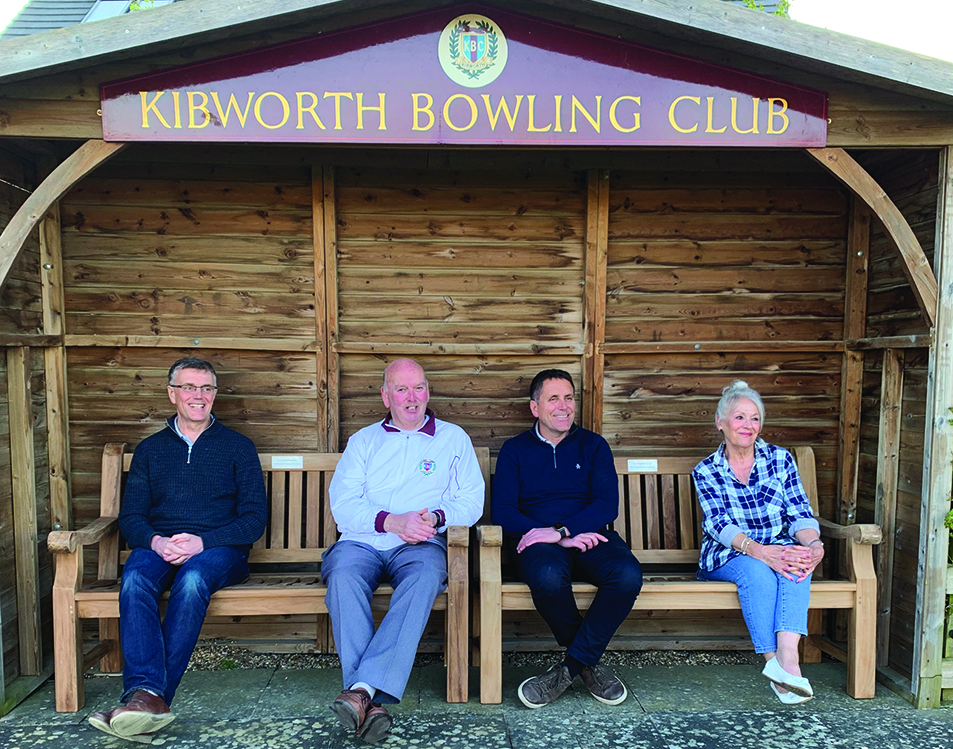 The photo shows Ashley and Shaun together with Malcolm Moss MBE (Chairman) and Helen Dobson (club member).
It has been a slow start to the season because of the inclement weather! We did manage to hold a Ladies' fixture on 19 April. We were pleased to have a very convincing win against Oadby Ladies.
The club is holding an Open Day on Sunday 28 May from 11am-3pm. Come and have a go and enjoy a chat with some of our members over a cuppa or a drink from our licensed bar. Full membership is discounted for new members in their first year and costs just £55.
Sharon Sanderson
Development Manager sbsanderson@sky.com
Follow us on Facebook