Kibworth Books May 23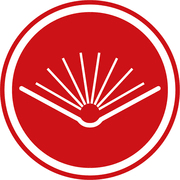 An Evening with Artist Sam Marshall
Tuesday 23 May 7.30pm
Join us for an evening with Northamptonshire print artist Sam Marshall as she talks about her brilliant new book, Linocut: A Creative Guide to Making Beautiful Prints and her work as a print artist.
Book signing at the event
Sam will be sharing details of her creative process, answering questions on her life as a printmaker and signing and dedicating copies of her book purchased at the event.
Bookclub at The Barn
Thursday 25 May, 7pm
Join us for our first instalment of Bookclub at the Barn!
Every two months we'll choose one of our favourite new paperbacks to talk about at our new bookclub.
Buy the book from Kibworth Books in advance and then enjoy, on the last Thursday of every month, a chat, a drink and a chance to spend an evening with other book lovers. The event will be friendly and relaxed and all are welcome.
We'll add you to the guest list!
The first bookclub book up for discussion is A Tidy Ending by Joanna Cannon, author of The Trouble with Goats and Sheep and Three Things About Elsie. Buy a copy in-store or through our website now, ahead of our first meeting. When you purchase the book, let us know that you'd like to come to Bookclub at The Barn and we'll add you to the guest list.
Free to Attend
Bookclub at The Barn is free to attend, provided each guest has bought a copy of the book for discussion from Kibworth Books.
An Evening with Joanna Cannon
Wednesday 7 June 7.30pm.
Join us for an evening with the bestselling author Joanna Cannon, talking to us about her latest book, Will You Read This, Please?a frank and impactful collection of twelve stories as told to our best British writers, based on the lived experience of people who have faced mental illness.
Book Signing with Hannah Gold
Saturday 17 June 2-3pm.
Join us to welcome the award winning children's author Hannah Gold to Kibworth. Hannah will be popping by the shop to help us celebrate Independent Bookshop Week and to sign copies of her books.
Preorders for Finding Bear the much awaited follow-up to the phenomenal bestselling and award-winning The Last Bear, can also be made on the day.
No Pre-booking required
Pre-booking is not required for this event. Copies of the book can be purchased for signing and dedication ahead of the event if you are not able to attend on the day.
Full event details and booking information can be found at www.kibworthbooks.com/ collections/events.