Rotary Club and tsfr
Tools For Self Reliance ( tfsr ), is a UK registered International Development charity set up in 1980 to provide training and  practical help for trades people in parts of Africa, to learn and develop life skills.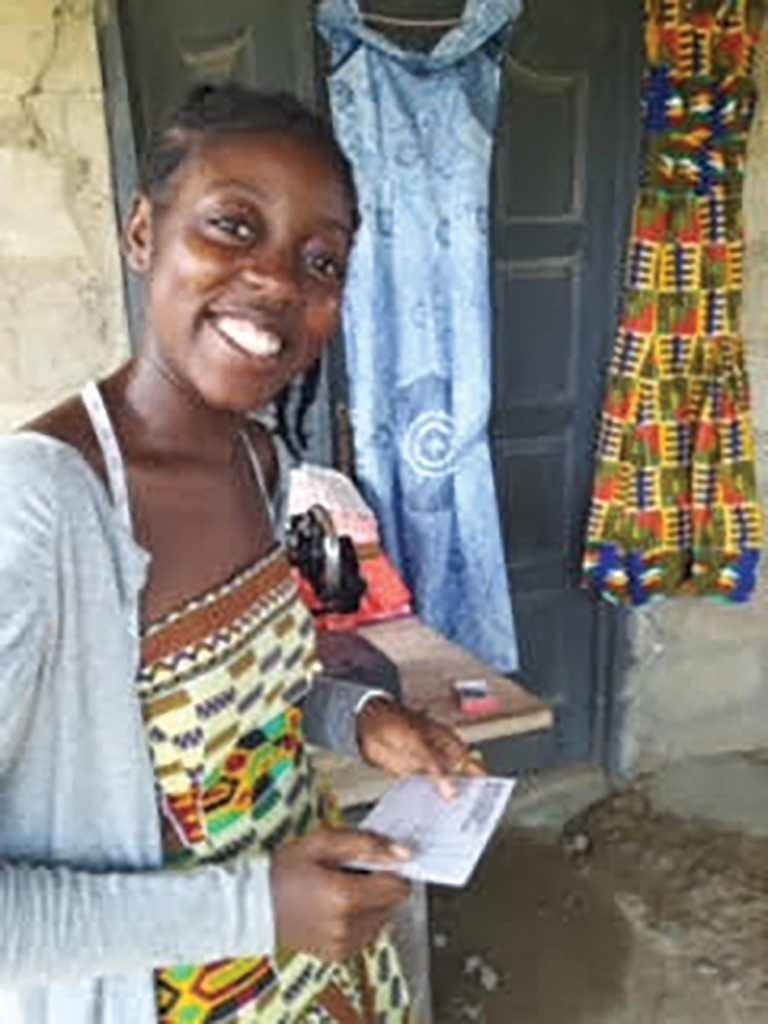 The mission of tfsr is to reduce poverty in Africa by helping people build sustainable livelihoods. Primarily working in Ghana, Malawi, Sierra Leone, Uganda and Zambia. Tfsr works alongside experienced local partners to provide training in using sewing machines and tools to people who otherwise wouldn't have the opportunity to learn or develop a specific trade, such as carpentry, tailoring, welding and bricklaying.
Training provided
After completion of training, individuals are also equipped with a business and financial management toolkit so they can set up their own businesses and earn a sustainable income. The generosity of donors reaches thousands of people living in poverty who are empowered to build better lives for themselves and their families.
Can you support their initiative?
Kibworth & Fleckney Rotary Club has supported this initiative over the past few years by collecting DIY tools and sewing machines donated by individuals in the local community and having them refurbished at a workshop in Evington and shipped out to Africa, with consignments from other parts of the UK, from the tfsr base at Netley Marsh, Hampshire.
Supporting tailoring trainees
Currently we are supporting another very worthwhile initiative to gather necessary haberdashery items together which can be sent to tailoring trainees participating in vocational training projects which tfsr fund and equip in Africa. They are sent out alongside electric and hand sewing machines and fabric. Materials are available in Africa, so the haberdashery kits are intended as a start-up kit for each trainee, helping them to earn money, once they graduate, to then purchase more materials.
Items required
Items required to make the kits are: knitting and sewing patterns, new and unused zips and fabric, knitting needles, crochet  hooks, knitting yarn / wool, crochet yarn, scissors, sewing thread, sewing needles, pins, thimbles, tape measures, safety pins, fasteners, press studs, hooks and eyes; stiffeners / Vilene / Petersham trim / lace / rickrack, tailors chalk, seam rippers, buckles, buttons, seam and bias binding, ribbon, embroidery thread, elastic, andVelcro. Materials can also be accepted on the roll if possible, 100% cotton preferred with 1metre minimum width.
Donations collected at The Well
Donations of any of the above haberdashery items are very welcome and can be made, secured and clearly marked 'haberdashery' for the attention of Kibworth & Fleckney Rotary Club and delivered to The Well, 45 High Street, Kibworth Beauchamp, LE8 0HS during their opening hours Monday 10am to 1pm and Tuesday to Friday 10am to 4pm
For further information contact Brian Godfrey on 07831 618 994
Tools For Self Reliance visit: www.tfsr.org