Kibworth & Smeeton Women's Institute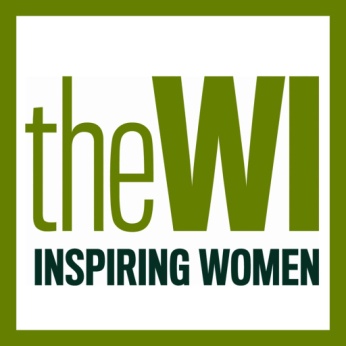 Our December fun began when David and Martin invited us to Kibworth Hall for an afternoon of carols. Between singing along with us, they served us Prosecco and warm mince pies and we thank them for making us so welcome in their beautiful home.
Editor's note -see the front cover of December's issue.
A few days later we were enjoying the festive atmosphere in the village hall during the Kibworth Late Night Shopping Event, where our chocolate tombola was popular with children of all ages!
'bring and share' buffet
Our final meeting of 2022 was our Christmas party in Kibworth Grammar School Hall. For the first time since Covid we had a delicious 'bring and share' buffet provided by members who simply decided whether to bring sweet or savoury dishes – and somehow it all balanced out brilliantly! Drinks were served at the tables by members of the committee.
Los Amigos
We enjoyed excellent entertainment from Los Amigos, a trio who played and sang South American music. They explained the origins and some fascinating facts about many of the tunes. 'Ravel's Bolero', so well known thanks to Torvill and Dean, lasts for 16 minutes. We were asked to estimate how many times the repetitive drumbeat section is played and we were way out! The nearest guess was 100, but in fact it is 169 times! Bolero is a genre of song which originated in Cuba. Next we were introduced to music from Peru and the box drum. Many of these are large enough for the player to sit upon, originating from slaves sitting on shipping crates used to transport fruit or vegetables. Striking the crates with hands, brushes or sticks achieved different sounds. We were shown a much smaller, hand held drum, which originated from a church collection box. Trapezium shaped, it was made of wood with a lid topped with a small handle. Opening the lid for the congregation to place money inside, they discovered that closing the lid produced a satisfying sound. Hitting the sides with a stick or using a brush at the same time added more interest.
Bossa Nova, from Brazil, is not in itself a dance, but a 'new method' of styling music – for example taking a samba and making the original sound more sophisticated. Finally we were treated to the hauntingly beautiful 'El Cóndor Pasa' from the high Andes in Peru.
To complete the evening we held a Secret Santa and presentations were made by our outgoing president Hazel to retiring committee members and to ladies who bring lovely flower arrangements to our meetings – and our new president Beverley to Hazel herself, who has led us for the last 10 years.
Beginning the New Year with Laughter Yoga led by Alison Orr, our next speaker will be Sue Adams who will talk to us about Healthy Feet on 9 February at 7.30pm in Kibworth Grammar School Hall. Visitors are always welcome.
Pat Sharman