Kibworth extends a warm welcome
The Warm Welcome initiative was set up to support organisations to open their doors and provide a warm welcome for those struggling to heat their homes this winter.
There are over 3,900 registered organisations that have opened up free, warm, welcoming spaces for the public over this winter across the UK. Their website reports:
"The cost-of-living crisis is already affecting millions across the UK, with many reporting they will be unable to switch on the heating on in the coming months.
We believe everyone should have a warm and welcoming Space to go to this winter, which is why our network of community organisations, churches, libraries, businesses and other faith
groups across the UK have opened their doors to provide exactly that."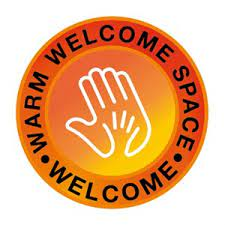 St Wilfrid's Church Hall is now registered as a Warm Welcome Space, and will be open every Thursday from 1-3pm for free drinks, biscuits and some company.
Anyone in need of a warm, safe space is welcome to come along; bring a magazine or your favourite hobby, or just pop along for a friendly chat. The Hall is situated behind St Wilfrid's Church ,Church Road, Kibworth LE8 0NB.
If anyone can offer a little spare time, we are looking for more volunteers to help out. Please contact the Church Office on 0116 2796577 or email wilfs.kibworth@gmail.com.
The following local venues are also registered as Warm Welcome Spaces:
Kibworth Community Library, Paget Street, Kibworth LE8 0HW. Hot drinks are free to all. You don't have to be a member of the library but it's free to join if you want to. Open every day except Sunday, check their website for opening times: www.kibworthcommunitylibrary.org.uk
Welcome Kitchen, Kibworth Grammar School Hall, LE8 0EW. Open every Monday 12 noon to 2pm for a light lunch of home-made soup with refreshments. Voluntary donations invited.
Fleckney Baptist Church, High Street, Fleckney LE8 8AJ
www.fleckneybaptistchurch.org.uk
Market Harborough Congregational Church, Bowden Lane, Market Harborough, Leics. LE16 7JD
www.mhcongregational.church
Market Harborough Baptist Church, 25 Coventry Rd, Market Harborough , Leicestershire LE16 9BX
www.mhbaptistchurch.org
St Peter's Church, Wigston Road, Oadby, Leicester LE2 5QE
www.stpetersoadby.org.uk
Oadby Baptist Church, Leicester Road, Oadby, Leicester LE2 5BD
www.OadbyBaptist.church
Please visit their individual websites for opening times and facilities.
For more information about Warm Welcome Spaces please visit www.warmwelcome.uk.
The Well on Kibworth High Street also offers a number of useful facilities:
"We are a café, charity shop and community centre offering friendship and practical support for everyone in Kibworth and surrounding villages. Whilst The Well is built on a Christian foundation, we are open to everybody of any faith or none."
Open Monday-Friday www.theWellKibworth.org