Fleckney & Kibworth Running Club – January 2023

It's been a steady December with runners taking part in winter races as well attending club runs – including a Christmas lights tour of Leicester city!
Moors the Merrier
Sam Pole, Bernadette Owen, Jenny McNair, Emily Pierce and Tracey Coates headed to a snowy Hebden Bridge to take part in the 21-mile circular route, that took runners over Midgley Moor, Wadsworth Moor, Heptonstall Moor and Erringden Moor. Sam finished in fifth place completing the course in 3hrs:24min:51sec.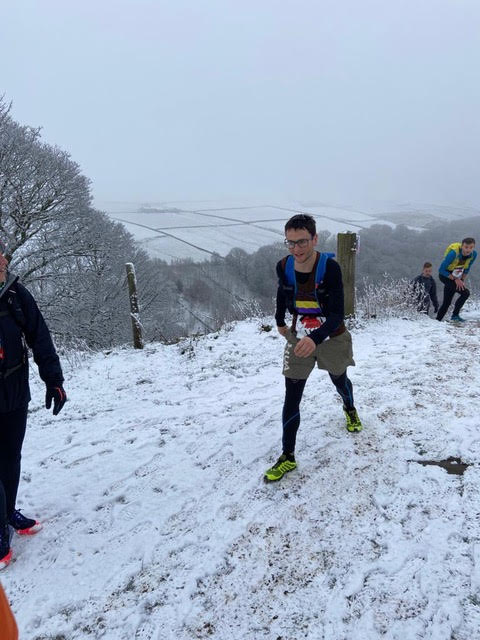 Huncote Hash
Ending the year on a high, on New Year's Eve, Club members Bernadette Owen, Jamie Owen, Emma Boyd, Steve West took part in the popular, Huncote Hash. Bernadette came in first for the club, finishing the race in 01.02.02, followed by (Jamie 01.04.42), Emma (01.13.02) and Steve (01.20.27).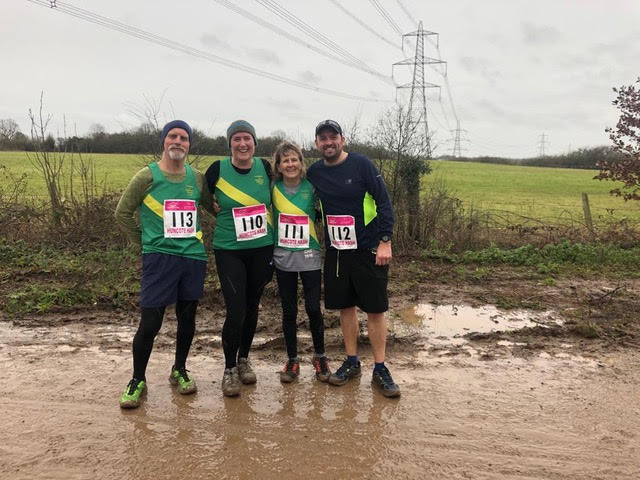 Couch to 5K
It's an exciting month with our annual couch to 5k running programme starting from 12 January. We've had lots of interest in the free course and it's not too late to join us. Sessions take place every Thursday with runners ready to leave Kibworth Methodist Church Hall at 6.30pm.
Club nights – visit Facebook for the latest news on locations
Tuesday – Fleckney Silver Band Hall (6:45pm for 7pm)
Thursday – Kibworth Methodist Church Hall (7pm for 7.15pm)
If you're interested in joining us at our regular Tuesday and Thursday Club Nights, please contact Andy or Alan or find us on Facebook – Fleckney & Kibworth Running Club.
Andy Kemp 07525 465643
Alan Gibson 07960 969810