Wine note – December 2022
Cave de Lugny Crémant de Bourgogne Blanc de Blancs (Waitrose £14.99)
It's noon on Christmas day and time for a drink before lunch. Champagne is the traditional choice but, in these tough economic times, perhaps we should be looking for something that's less expensive but is still good enough for the special occasion.

Crémant is just what we need. It's made in France by the same method as Champagne and usually from the same grape varieties but its price reflects a much lower marketing budget.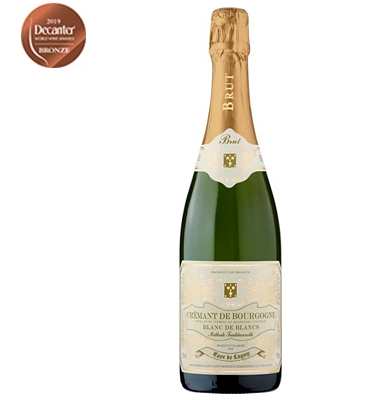 This one is a Blanc de Blancs from 100% Chardonnay grown in the Mâconnais in Southern Burgundy.
It's fresh and lively with apple and lemon flavours and plenty of bubbles. It hasn't got the intensity and depth of top champagne but it's just the sort of refreshing drink you want before a filling meal.
It's recently been available at 25% off; it's still good value at its current price.
"Other brands are available", as they say, and they are on offer; the Waitrose website has discounted bottles of Crémant de Loire and Crémant de Limoux.
Merry Christmas.
John Freeland (u3a Wine Tasting Group)