Kibworth Community Library
"The only thing that you absolutely have to know is the location of the library" – Albert Einstein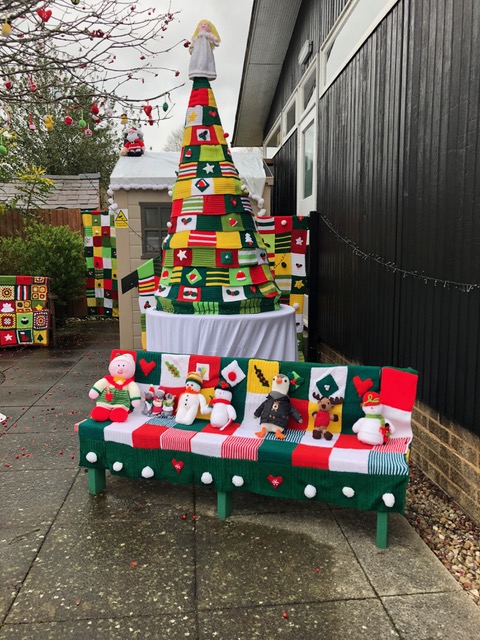 And in case you're new to Kibworth, we are tucked in cosily behind the bus shelter on the Square, where our garden has been joyously wool-bombed for Christmas by Kibworth and Smeeton WI. Be sure not to miss it. The WI's amazing knitted tableaux are becoming a regular feature in the library garden.
When you've viewed the garden, come in out of the cold and enjoy a warm drink and a warm welcome. There's still time before we close for Christmas. If you haven't visited our community library recently, you will be surprised by the many things that go on here.  It's very different from the old silent libraries.
Check out our groups, clubs, book sales, author talks, plus the occasional fete or coffee morning.
We are thinking of introducing a new Crossword Club on Monday mornings to help complete those last elusive clues from the weekend papers. If you are interested in joining this, please give your contact details to one of our counter volunteers, or ring the library on 0116 3053612 during opening hours.
On Thursday 26 January, to help blow away those post-Christmas blues, we are delighted to welcome fitness and slimming guru Rosemary Conley, who will be talking about her life. Copies of her newly published autobiography will be supplied by Kibworth Books, and Rosemary will be happy to sign them. Then, to add a touch of sweet-toothed comfort, we will round off the afternoon with tea and delicious home-made cakes (bite-sized pieces will be available!) Tickets (£6) are on sale now in the library. We're expecting this to be popular.
And finally, we wish all our community a peaceful and happy Christmas, with a good 2023 to follow.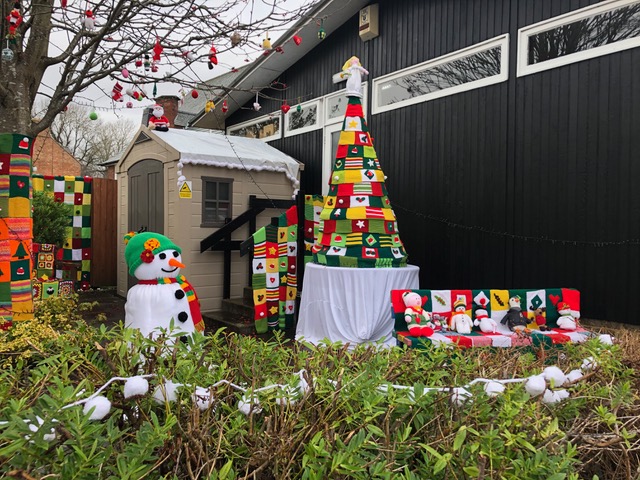 www.kibworthcommunitylibrary.org.uk or follow us on Facebook for up-to-date information.
Val Moore (Julie is on holiday)