Front Page Christmas Dec 22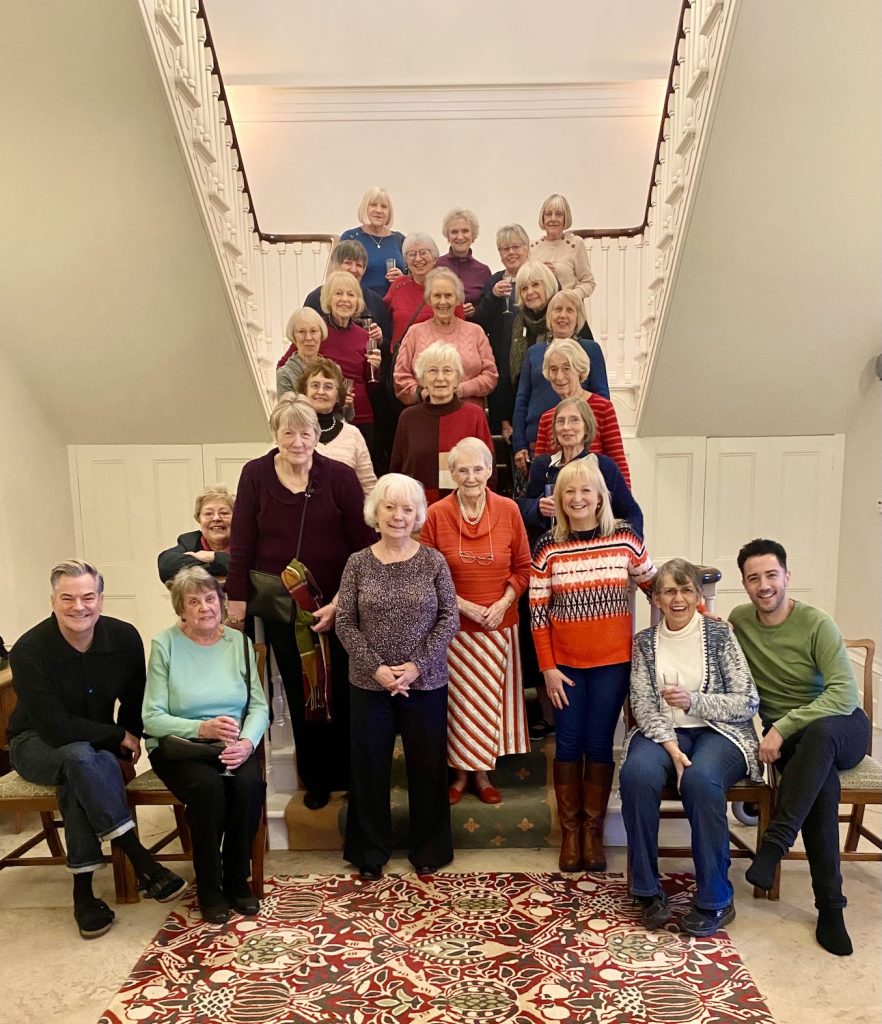 Traditional: (Above) David and Martin recently invited the ladies of Kibworth and Smeeton WI to their home, Kibworth Hall for an afternoon of traditional carol singing with prosecco and mince pies. A fabulous time was had by all.
Modern: (Below) The square in Kibworth has recently undergone a makeover. Our photograph shows the new modern 'Christmas Tree' on the evening of this year's well attended late-night shopping evening. Curiously no one was around at that moment.