LaST MiNuTe THeATRe

SNOW WHITE AND THE SEVEN DWARFS 
Looking for a Christmas gift which doesn't cost the Earth.
A gift that will bring endless joy, lots of laughter and a chance to enter a world of magic? 
Then look no further. 
For just £6 a ticket! Treat your family, friends and yourselves to a performance (or two) of Snow White and her Seven quirky, amusing and lovable Dwarfs.
Where Can We See Pantomime?
The Pantomime will be staged at Kibworth Grammar School Hall.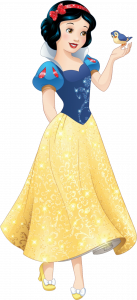 When?
Saturday 21st January 2023 at 2.30 & 7.30pm
Friday 27th at 7.30pm and
Saturday 28th at 2.30pm & 7.30pm.
Tickets
Tickets can be bought from:
Kibworth Grammar School Hall office, School Road, Kibworth (9am – 12noon).
More Information
Further enquiries can be made by:
Brighten up your January days and enjoy time at the Theatre.
See you there!
Mary (Orton) on behalf of Last Minute Theatre