Methodist Matters – Nov 22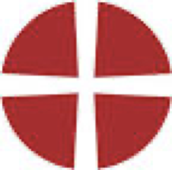 School Road Chapel News
Remembrance Sunday @ 10.30am
We are offering an alternate Service of Remembrance for those unable to participate in the main Parade, Laying of Wreaths at the War Memorial, and the subsequent Service inside St Wilfrid's Church.
Our Service will still incorporate the Act of Remembrance. We will also detail the circumstances in which some Kibworth Residents gave their lives. There will be an opportunity for you to light a candle in memory of relatives or friends. We will also be singing a new hymn written in memory of the 70 years of service given by HM Queen Elizabeth during times of both war and peace.
As School Road will be closed for the Parade to pass, the chapel will be open from 10.00am. If necessary, the service will not commence until the parade has passed by.
Rev Jane Gaffney – 20 November – 10.30am
Longstanding residents of Kibworth may remember Jane's time in the village and her involvement with 'The Well'. She became a Methodist Local Preacher in 1982 before going on to enter the Methodist Ministry.
In 2011, Jane moved from Kibworth to Rugby and currently has pastoral responsibility for the Methodist Church at Lutterworth and a local Ecumenical Church at Brownsover (Anglican, Baptists and Methodists).
Do come along to meet Jane once again.
Under Floor Heating
Just over 4 years ago, as part of making our church 'Fit for the Future', we took the opportunity to install under floor heating. Now, at a time when heating bills are soaring and people are cutting-back, we are still able to welcome you to our services without suffering as a result of any cold outside.
This Month's Thought
If your neighbour's grass is greener, just be thankful you are still above ground to see it.
This Month's Question
Asked "What do you have to be to get into heaven?" the little boy responded "Dead?"
Enquiries: Roger Piper 07941 643809
E-Mail: kibworthmc@gmail.com
https://www.harboroughmethodistcircuit.org.uk/