Kibworth Community Library – Nov '22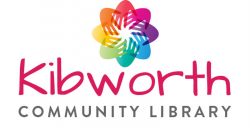 "She stands in tattered gold, tossing bits of amber and jade, jewels of a year grown old – November." — Zephyr Ware Tarver
The year is drawing to a close but there is still a lot happening both in the library and in Kibworth.
We are part of the Kibworth Late Night Shopping on Wednesday 7 December. We will be having a MASSIVE book sale (buy one get one free), win every time tombola, festive Lego building and delicious refreshments. The Kibworth and Smeeton WI will be decorating our garden again with their fabulous yarn-bombing.
We have Book Sales on Saturday 12 November and Saturday 10 December. They run from 10am-12noon. Lots of bargains to be had just in time for Christmas!
Don't forget we are offering free hot drinks to anyone who comes in during the winter. See our opening hours below. You will be made to feel very welcome.
Check our website for information at www.kibworthcommunitylibrary.org.uk or follow us on Facebook for up-to-date information.
Opening hours:
Monday 2 – 6pm
Tuesday 10am – 1pm
Wednesday 2 – 5pm
Thursday 9 – 11am
Friday 9am – 1pm and 2 – 5pm
Saturday 10am – 1pm
Julie Harrison