Kibworth Art Lovers – Nov 22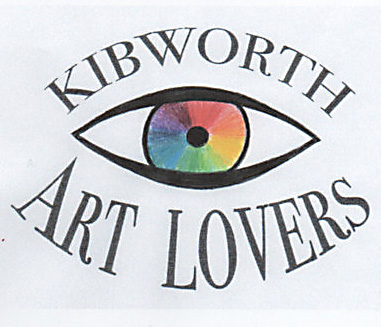 At our October meeting, members and visitors were treated to a demonstration by mixed-media professional artist, Danielle Vaughan. Danielle talked about and demonstrated her own unique style of collage art. These are created using waste materials, mainly ripped paper from magazines.
Danielle may be recognized for her appearance on Sky Arts television's Portrait Artist of the Year. Her portrait was chosen to take home by her sitter, Noel Fielding.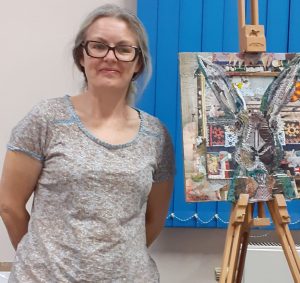 For her demonstration, Danielle chose the image of a hare against a background of random patterns, colours, and objects. She showed how her style had evolved to include a faux-frame created from the same layers of cardboard as she used for the main image. She also brought along a display of her work showing her fascinating range of expertise in portraiture, flowers, animals and landscape art.
Danielle will be participating in our exhibition which is planned to coincide with the Kibworth late-night shopping event on 7th December. Our next meeting takes place on Tuesday 22 November when artist Andrew Geeson will demonstrate loose watercolours. Visitors welcome.
Jenny Riseborough