An Inspirational Book by a Local Author
Amazing Day
Monday 10 October was an amazing day for me this year. Not only was it World Mental Health Day which I wholeheartedly support, but it was the launch day for a very special book, 'Beautifully Broken'. Featuring the real life stories of sixteen courageous women all of whom have looked adversity in the face, overcome it and are rebuilding their lives.
As the author of Chapter One, I explore the emotional and psychological impact of my adoption both in childhood and later life.
Other chapters talk of bereavement, surviving cancer, & losing a job following an accident. Chapters on being a single parent, peri menopause, teen pregnancy, an autism diagnosis and mental ill health. The purpose behind the book is to increase awareness, & assure others in similar circumstances that they are heard and not alone and give hope.
---
'Beautifully Broken' is available from Amazon, see https://amzn.to/3Rt32dW
---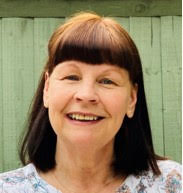 My Journey
I'm often asked how my author journey began.
For me it all started in the winter lockdown of 2021. I was scrolling through my social media when a post caught my eye. It asked the question,
"Have you ever wanted to write a chapter of a book, paint a picture or record an episode of a podcast?" My immediate thought was, "Yes, I'd love to do all three but I wouldn't know where to start!"
So began my author journey.
I met Cassandra Welford from Kettering, of Welford Publishing on this first project. Cassandra also ran a free five day challenge in her Facebook group, @Heart Led Authors which I joined. It set out the first steps for anyone interested in writing a memoir. By the end of the five days, I had an initial outline and the first words of my solo book, a memoir entitled 'From a Place Called Shame' were penned.
'From A Place Called Shame'
From that moment on, my word count began to grow with encouragement from my fellow authors. Then one day in midsummer, sat in my car, writing on my phone, parked overlooking a beautiful green space in the Cotswolds, I wrote the final sentence.
I've since added three appendices. One to help the reader find suitable information and support services & another giving self-help suggestions. This includes a link to a free resource, Six Simple Steps to Shift the Shame. Additionally, there is a set of five studies based on story subject matter designed for individual or small group use.
'From a Place Called Shame' – one BIG decision, so many consequences, talks of the trials, tribulations and taboos I faced in my teens and twenties. My intention in writing was to start a conversation. Initially within the reader that triggers a ripple of healing and reconciliation in relationships, families and communities. Fostering a greater awareness and understanding in those who haven't experienced these things directly and reaching out to say "You are heard and not alone" to those who have.
Reviews
Here are some of the heartwarming reviews I've received from my advanced readers:
"An emotional read written with amazing candour"

A. Mobbs
"This is such an interesting read. Your warmth shines through from the first page… it will give hope to so many others out there"

M. Paige
"At every stage of the story Carolyn demonstrates compassion for her younger self as well as for the reader who may be walking a similar path… a must read"

T. Rampling CEO of Gemini Moon Press and the Women Writing Intentionally Collective.
Book Launch, 14th November
'From A Place Called Shame' launches on Amazon on Monday 14th November as a paperback and ebook.
Prepaid signed copies with a personal message can be ordered direct from:
Carolyn at carolyn.parker@restoringselfbelief.co.uk.
Price: £10.99 Kibworth hand delivery or £12.99 inc p&p.
Continuing the Journey
I plan to continue this inner healing and writing journey. I also have an exciting vision of creating Write It Out and Paint It Out small group in person workshops. For these to run within a wellbeing/ trauma recovery retreat setting for women to throw their emotions onto paper or canvas to facilitate the release of past pain.
Watch this space!
Carolyn Parker
Author /Transformational Artist/Support Worker