What's Going On?
Here is an occasional column devoted to certain happenings in and around our district which have been noted.
Electrification of the railway
On a very warm night in early August, Network Rail held a presentation in Kibworth Grammar School Hall. They outlined their planned work towards the electrification of the 37-mile route from Market Harborough to South Wigston. Eight experts came to explain the plans. The presentation was very poorly attended possibly because of the extreme heat or the time or both. An audience of twelve interested parties came. Andy Munro and Kevin Feltham represented the two Parish Councils. They let it be known that any changes to the 1868 built 'Brick bridge', the one that links School Road with the recreational ground/primary school, would be vigorously challenged.
Initial work has been to the immediate environment. This is why many people have heard chain-saws being used during the night when this work has to be completed. The next task will be test piling for the stanchions – again this will be done during the night.
All change
Well it's all change for four business premises over the summer.
Lee-Ann Moss has opened her Coco's Nail Artistry and Beauty business in what used to be Kevin Harding's accountancy offices at 38 Fleckney Road .
On the opposite corner Salih Simsek and Mohammed Emin Kutlubay have finally opened the Kibworth's first Turkish barber business, The Barber Chop at 40 Fleckney Rd.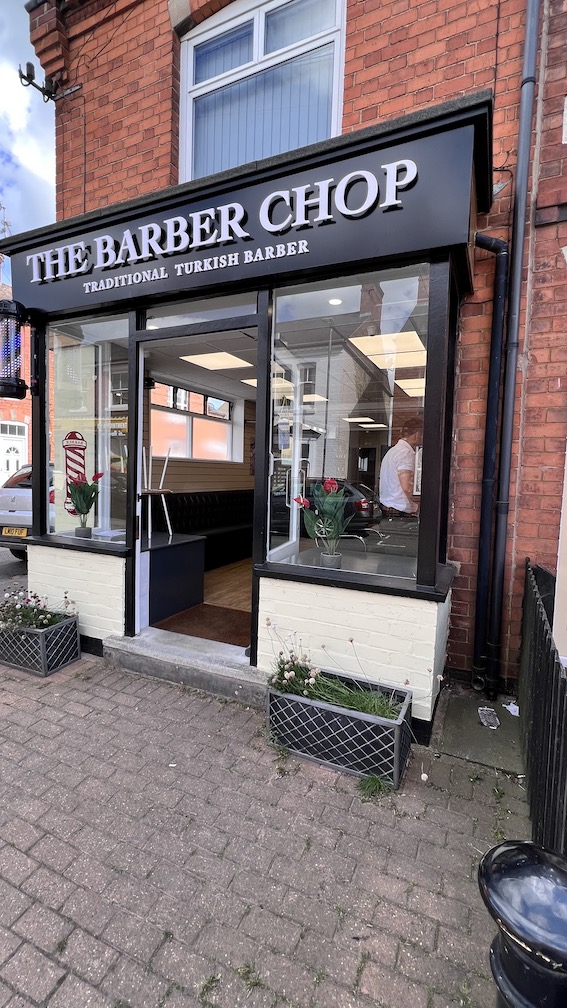 Whilst down on The Square – it's a roundabout (circle) in a triangle but known locally as The Square – Jennifer Hare has redecorated the former Look Gallery into a venue called Crystal Luna offering gifts at 3 Station Street.
Meanwhile Debbie James from Kibworth Books has reopened her old premises as Daker Books. They are selling antiquarian and collectable books now that Kibworth Books has established itself in the old Drill Hall.
We wish all these businesses much success for the future.
(If you see something you would like to bring to the attention of our readers please send us the information via email.