Kibworth Art Lovers' Society
The final meeting of our 2021/22 season took place in June. Award-winning artist, Maxine Dodd, lead a critique of members' work. Maxine made this a particularly enjoyable and fun occasion, as she involved members in light-hearted discussions and offered useful, sympathetic comments. We look forward to her visit next year when she will critique some work in progress. It is an incentive for the 'Art Lovers' to keep painting!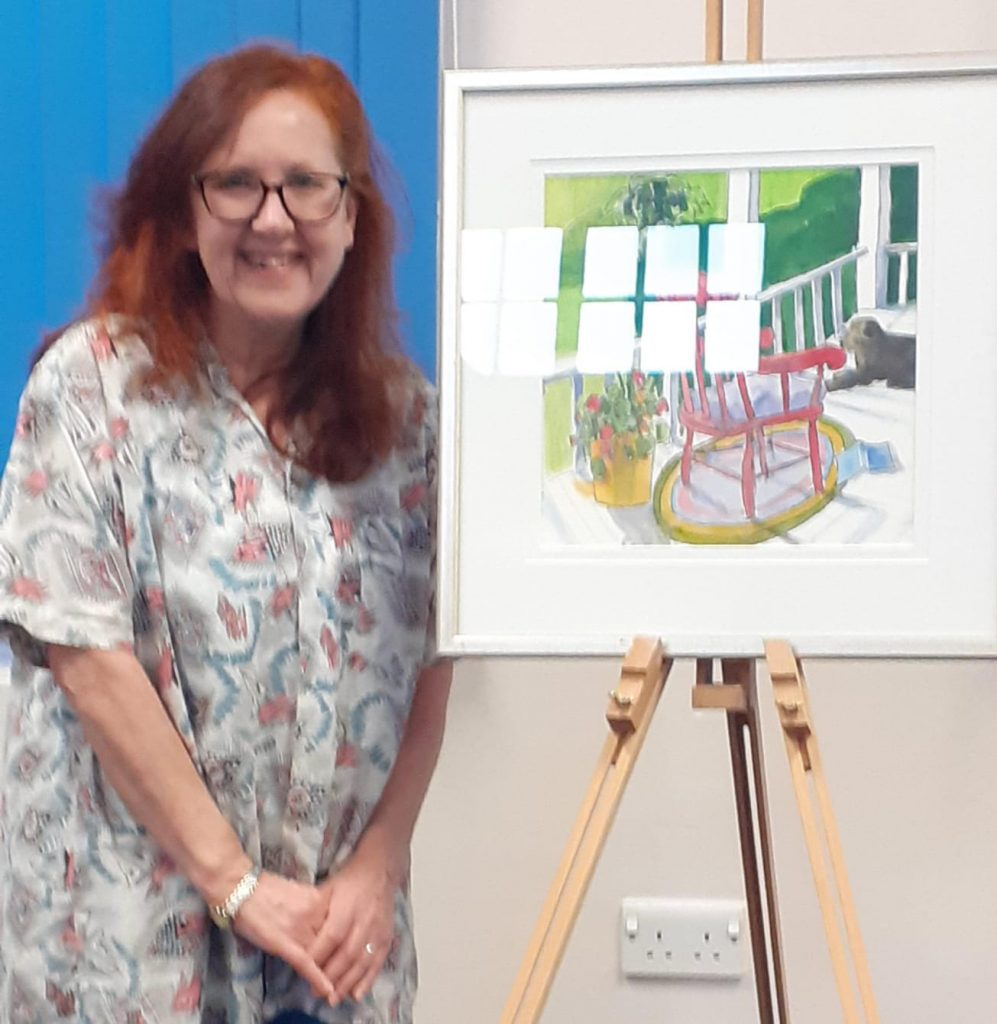 In July, our annual general meeting involved a sketching afternoon, followed by tea and cake at the Medbourne Village Hall. Members enjoyed sketching village scenes before meeting up in the hall for tea and a gathering.
The Kibworth Art Lovers remain a thriving society. We welcome newcomers to our meetings in the Kibworth Grammar School Hall. Our next meeting takes place on 27 September (7-9pm), where Market Harborough Artist, Marion Holden, will demonstrate painting with mixed media.
In the meantime, Shirley Hardy's work is on display at the Market Harborough Building Society throughout September, followed by Thelma Broome's in October.Jenny Riseborou