Wine Note – June 22
2018 Finest The Trilogy Malbec (Tesco £12)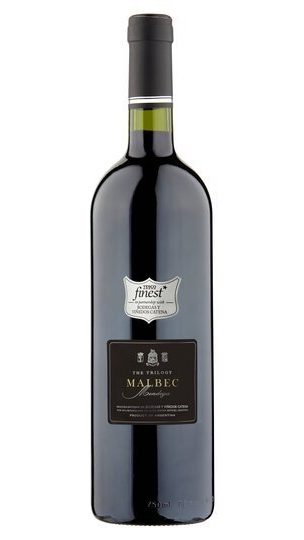 Argentine Malbec has become famous by providing red wine with lots of dark fruit flavours. Cheap ones have the fruit but little else. Quality Malbec, like this one, comes from high altitude sites which produce grapes with balancing acidity.
It's made by one of Argentina's leading producers, Catena, from three vineyards situated at around 1,000 metres above sea level in the foothills of the Andes.
This wine has the requisite deep violet colour and rich plum aromas. The fruit is certainly ripe and lush but it's well balanced by acidity and tannins, so it keeps its freshness. Steak, the traditional Argentine accompaniment, and lamb go well with it.
Strongly flavoured dishes and cheeses would work well too. This wine costs £12 but you can often get it for £9 in one of Tesco's frequent 25% off promotions.
As I write, one of the top Bordeaux, Chateau Mouton-Rothschild, has just announced the price of its 2021 vintage – £430 per bottle.
So, compared to claret, this Malbec very good value at the higher price. At the lower, it's a bargain.
John Freeland (u3a Wine Tasting Group)