Primary School World Book Day
What an amazing day World Book day was! We had a very creative array of costumes to celebrate our favourite book characters. Here is what we got up to:
The children in Foundation have been having lots of fun celebrating World Book Day. They have been reading books, making bookmarks, cards and looking for book characters. There have been some wonderful costumes including an Oompa Lumpa, Sophie in The Tiger Who came to Tea, Room on the broom and Dinosaurs love Underpants.
Year 1 created a story map
Year 1 explored some of their reading passport stories for World Book Day.
1L looked at "Welcome to our world" and celebrated children from different countries and cultures. They created their very own passport as well exploring music and dance.
1H looked at the book "Lost and found" they used their art skills to create the front cover with them as a character.
1RT looked at the book "Rain before rainbows" and created a story map based on the journey that the main character took.
Year 2 designed front covers
Year 2 has had a fun filled day taught by dwarfs. Each class has learnt about a different book from our reading passport collection. We have shared the story, reviewed it and designed a front cover. Then we each got to orally retell a part of the story to collate it and watch ourselves retelling it.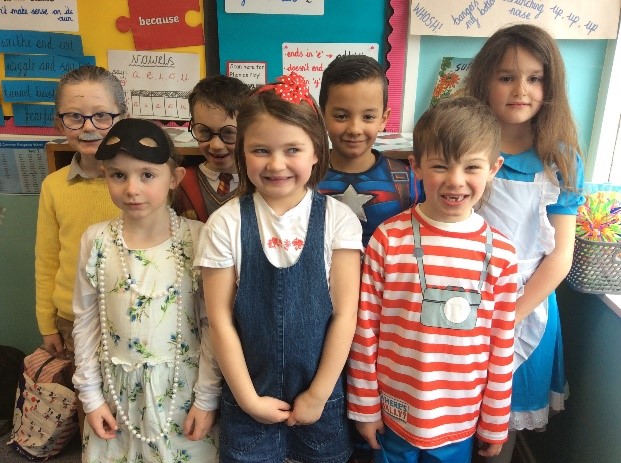 Year 3 has recreated their own class book today.
3L made 'Luna and Me.'
3B made 'Drum Dream Girl.'
3S made 'Click, Clack, Moo, Cows that Type.'
We illustrated our own page and performed our lines with expression.
Year 4 snacked whilst reading
Year 4 began World Book Day with a return to 'Snack and Read'. Everyone got comfortable and settled down to read whilst snacking on a biscuit. What a way to start the day!
Obviously, we were extremely excited to have a look at the book characters in the other year 4 classes so we gathered together for a parade. Wow – what an amazing array of ideas! It just shows how much we love our books and their characters.
Once we were back in our classrooms, it was time to investigate a book. Each class had a different book based on diversity. Once we had read and discussed our books we set about designing our own book jacket.
We designed and used watercolours to paint our own front cover picture and wrote our own blurb for the back. It was great to see everyone's different ideas and it made us wonder how authors choose what is going to be on the front of their books.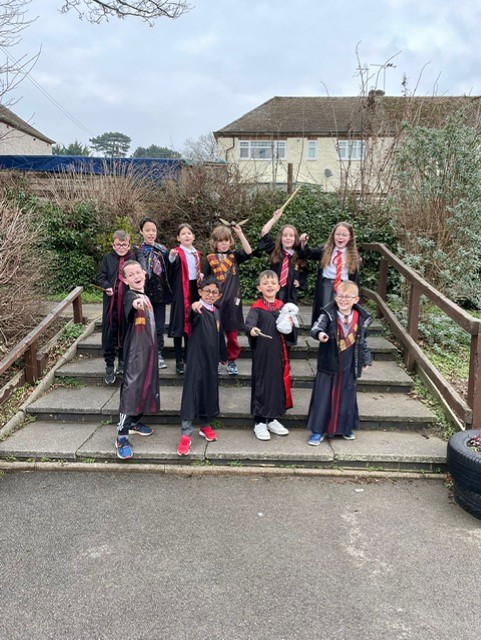 5P had the best day for World Book Day! We all enjoyed dressing up so much and spent the day writing the story for a wonderful book called Migrants. It is a book with no words, which tells the story of a diverse group of animals that journey to find a safe place.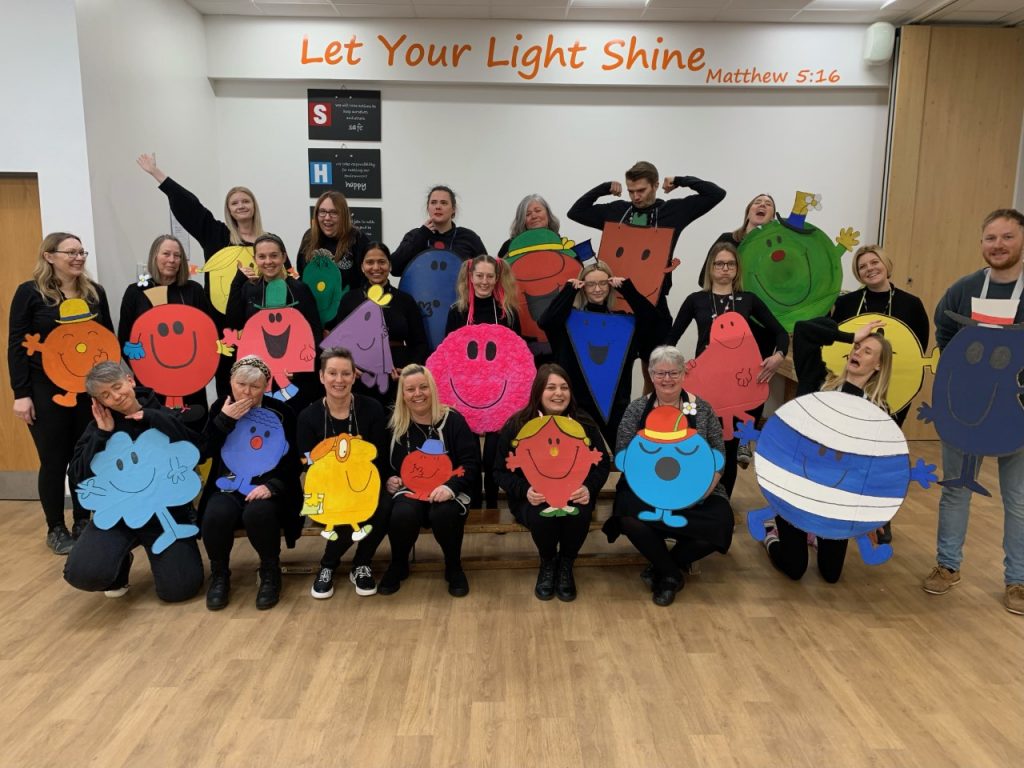 Year 6 had a fantastic time celebrating World Book Day. The children all came in wearing some fantastic costumes! Over the course of the day, each class looked at a different book with a theme of justice.
6R focussed on 'Malala's Magic Pencil' and learnt about the life of Malala Yousafzai; a young girl who fought for the rights for girls to be educated after being denied her own education. Using their learning from this book, they then created a poster celebrating what Malala stood for.
In 6H, they focussed on Steamboat School, a story about Reverend John, a man who built a steamboat to allow the black children of Missouri to be educated. Following the reading of the story, they created a non-fiction page all about Reverend John.
6C spent the day looking at 'The Island' by Armin Greder, a story of a man who washes up on the shore of an island and is not accepted into their way of life.