Picture Quiz No. 4
No. 4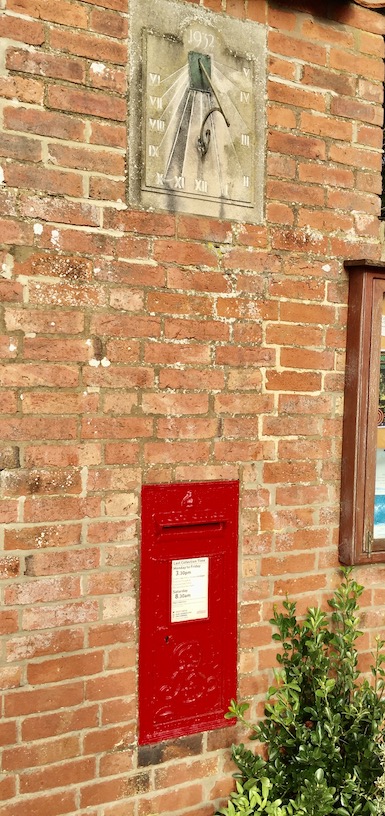 In which village has three amenities together on one wall: Edward VII postbox, village noticeboard and sundial?
Did you work out last month's two pictures.
No 2 was of one of the decorative windows found in the Lychgate at Kibworth.
No 3 The Wheel and Lifting chains hangs from a property in Swingbridge Street Foxton.