More volunteer drivers needed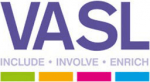 The Car Scheme, in operation since 1987, was initially run out of Pen Lloyd Library in Market Harborough. We are based in Market Harborough. Residents of 2/3 of Harborough District including Kibworth, Fleckney & surrounding villages fall into our catchment area. Leicestershire County Council currently funds us. There are three members of Transport office staff, Sandy, Ann & Jo. Our phone line is manned Monday – Friday 9am – 2.30pm and you can leave a message at any other time.
Before Covid we had 64 volunteer drivers, now we only have 36! Because of this we are only taking our clients to health appointments at major hospitals.
We are always after more volunteer drivers, you would need to enjoy driving, be over 25 years of age with a valid driving licence and an insured roadworthy car. We do take up character references, do a DBS check on you and you have to inform your motor insurance company to say you are doing voluntary driving (no extra cost). To find out more call 01858 468499 or email transport@vasl.org.uk  -we'd love to hear from you.