Easter Eggs 2022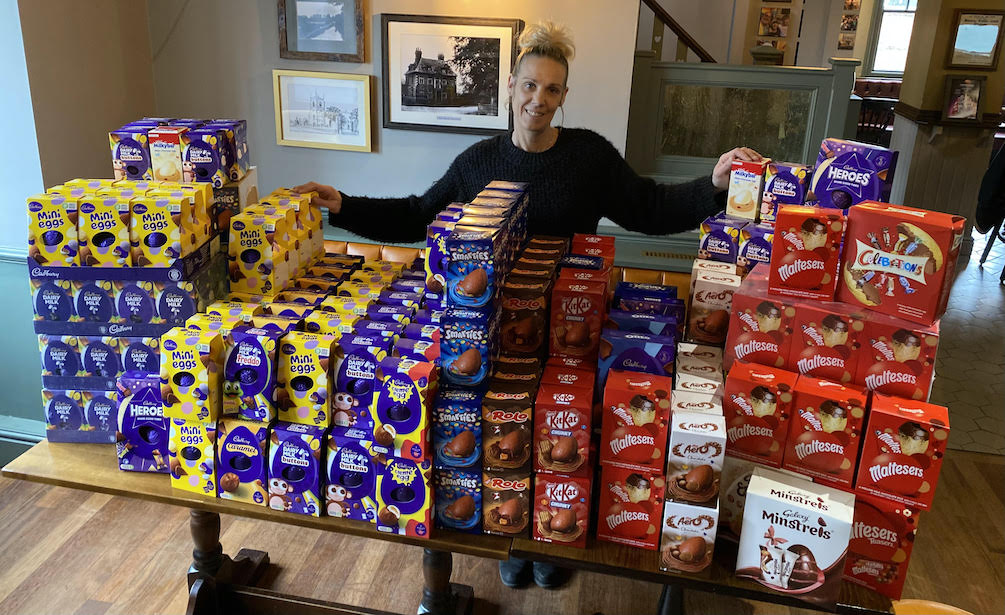 My name is Samantha Shields, I am the landlady of The Railway Arms. Derek Ward from O Hairdressing Salon and I got together and launched an Easter Egg Appeal for the poorly children in the Leicester Royal Infirmary.
We spoke to local businesses. I also spoke to customers at The Railway. Derek spoke with customers at the salon.
Kibworth Mead amazing students
We contacted Kibworth Mead Academy whose students have been amazing bringing eggs into school for our appeal. They also delivered to the pub.
A young lady named Layla who came in with her mum to bring us 40 Easter eggs that Layla and her brother had brought out of their leftover Christmas money.
Massive thank you for the donations
The Kibworth community is overwhelmingly generous. We would like to say a massive thank you to each and every person who donated as we couldn't have done this without them.
 Derek and I will be delivering the eggs to the hospital a week before Easter so we have plenty of time to collect more. Keep them coming.
I have attached two photos: one of myself with all the eggs we have collected so far and the other is of Layla with the eggs she delivered to The Railway.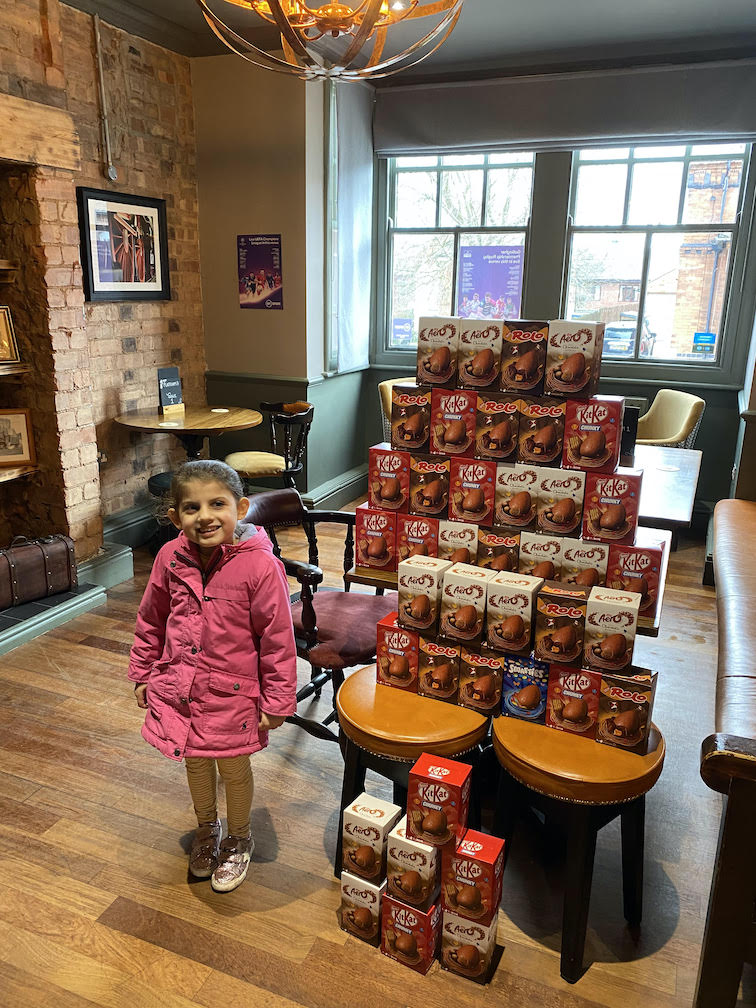 Samatha Shields