Kibworth Art Lovers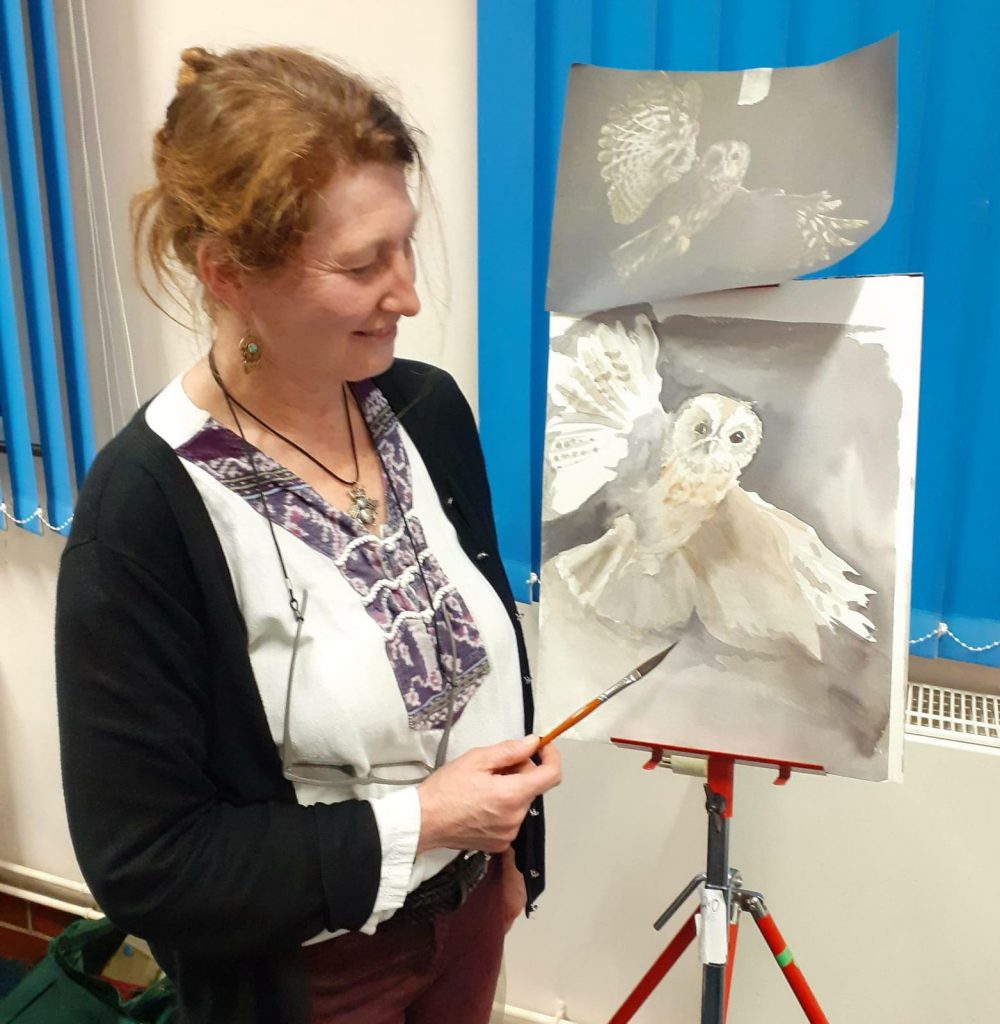 Drawing and watercolour techniques
The Kibworth Art Lovers Society welcomed professional artist, Helen Neave, to their February meeting. Here she demonstrated her drawing and watercolour painting techniques with a focus on wildlife.
Helen's passion for wildlife in its natural habitat began in rural North Norfolk, from where she originated, and has inspired her impressive career in art.
She says on her website, "In recent years I've been using art to highlight environmental issues like rare and endangered species now being lost." Her aim of encouraging people to have a go at painting and to be inspired by an appreciation of their natural surroundings was expertly demonstrated at our meeting.
Looking at shapes and colour
Helen began with a sketch of a kingfisher, looking at shapes and panels of colour. She built up her picture laying shape upon shape and and showing how 3-dimensional shapes were achieved through shading while observing the direction of light.
Watercolour demonstration
For her watercolour demonstration, Helen chose the image of a sheep in a field. She showed how an animal in the field can be brought to life through drawing from front to back and painting from light to dark, using a neutral tint for black. Very light colours were emphasised by negative painting in a contrasting tone. A wet-on-wet technique was used to draw out the texture of the sheep's coat.
Finally, Helen chose the monochrome picture of an owl in flight to demonstrate the technique of negative painting.
Our members expressed their appreciation of a most inspiring and enjoyable evening.
Visitors welcome
Our next meeting is on Tuesday 22 March when our guest artist is Janet Mayo (janetmayo.com). Visitors welcome.
Art displays in MHBS
Meanwhile paintings by Gussie Toft are on display at the Kibworth MHBS throughout April, and those of Pat Porteous throughout May.
Jenny Riseborough